Hawksfest 2019: Trunk or Treat!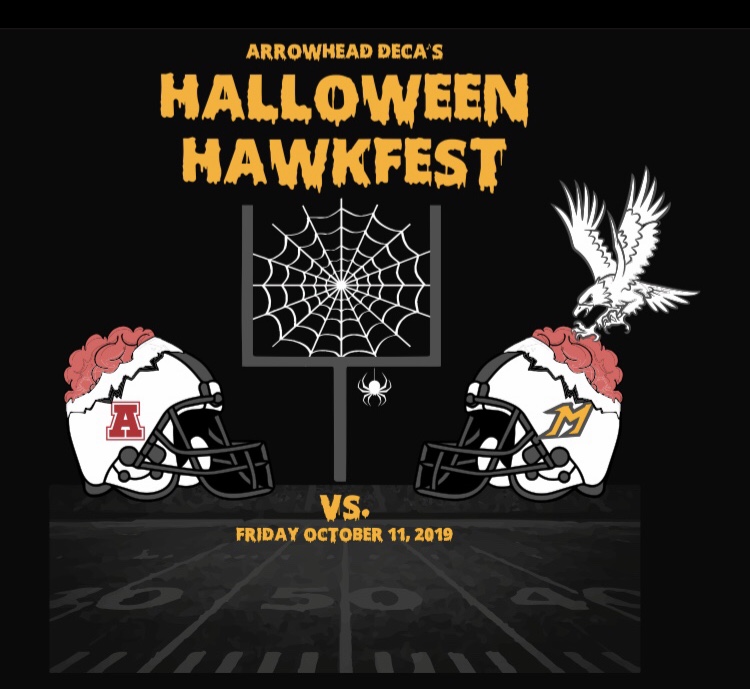 Every summer, students and staff belonging to marketing classes and DECA clubs plan one of the biggest events Arrowhead offers: Hawksfest.  Details are still being discussed, but this year's festival will take place on Friday, October 11, 2019, from 4:00 to 8:00 p.m at Arrowhead's North Campus. The theme is Halloween. 
Students will be able to dress up in their costumes, spend time together, and watch the football game between Arrowhead and a rival team. It will not be the same night as Homecoming. 
An email sent from Business teacher and DECA advisor, Steve Melzer, to the Arrowhead Staff explains a fun aspect of this years event, "As part of Halloween Hawkfest we are planning a 'Trunk or Treat' area where we would have our sports  teams, clubs, organizations, teachers, and families decorate their cars and have trick or treating at our Hawkfest." 
Trick or treating with other people in the community is the main idea of this year's Hawkfest.  If you know any teams, clubs, organizations, or even families that would like to be a part of this year's celebration, contact this year's Hawkfest Directors, senior Kyah Bratz and junior Grace Dai.   
Until then, you can sit tight and be on the lookout for more information. You could even begin coming up with costume ideas for the festival!