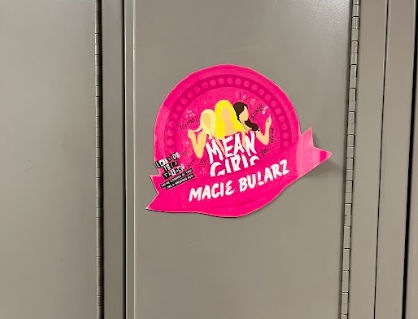 The show Mean Girls (High School version) is being put on this year by Arrowhead's Broadway Company, which is run by choir directors Grace Bielski and Gustavo Chaviano. 
The show is based on the Mean Girls film from 2004. It has been given a rating of PG-13.
The dates of the Arrowhead shows are October 12th,13th, 14th, 15th, 19th, 20th, and 21st. 
Information on where to purchase tickets can be found by visiting the Instagram page of AHS Broadway and looking in the bio section, or by visiting the Arrowhead website and searching under the news & events section. Ticket sales started last week. 
Broadway member, Evelyn Perkins says, "If you liked the movie you will love the show, so get your tickets."
The show's plot line follows Cady Heron (played by senior Marina Evans), a teen girl who grew up on an African grassland; she wasn't ready for how wild and mean people were in her strange new home in suburban Illinois. 
In the show she makes a strong decision by going up against The Plastics, a group of three adored mean girls led by the beautiful but cruel Regina George (played by senior Kate Taylor). 
Cady learns the hard way that she can't cross a Queen Bee without getting stung when she and her friends plan a "Revenge Party" to end Regina's dominance. 
This show has a lot of funny and silly parts, but it also talks about the very real effects of bullying and how it changes students' lives every day.  
Macie Bularz, a member of the company, says "The show is funny, exciting and full of a ton of talented kids. You won't want to miss it."