St. Charles Fall Fest Brings People Together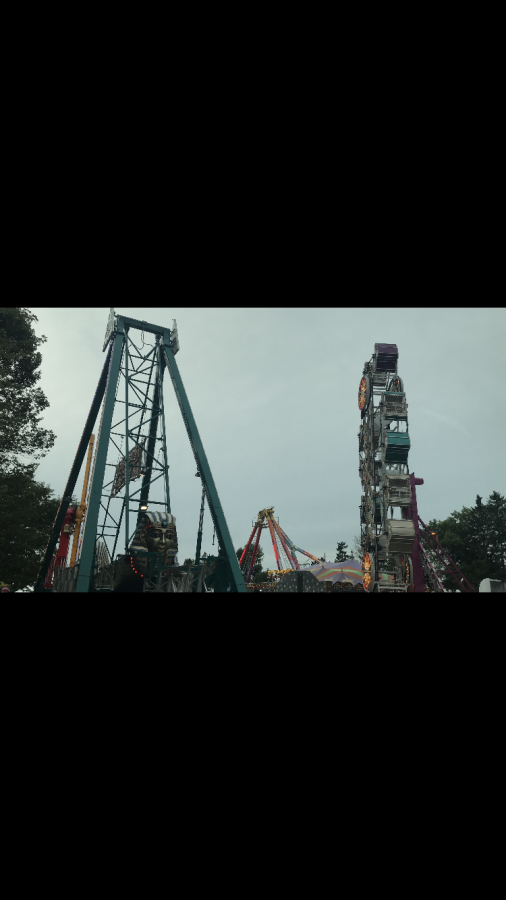 Families and friends were brought together at St. Charles's annual Fall Fest from September 7th-9th. The three-day church festival was located at St. Charles Catholic Parish and School, tucked behind Hwy-16 in Hartland. Times ran from 4:00 p.m.-11:00 p.m. on Friday, 10:00 a.m.-10:30 p.m., and Saturday 11:00 a.m.-5:45 p.m.
Although Fall Fest raises money for St. Charles ministries as well as providing fellowship and fun for the community, the fest also builds and strengthens relationships within the St. Charles church, according to the St. Charles website.
Annually, Fall Fest is run during the second weekend by St. Charles parishioners and school families; they throw one of the largest festivals in Lake Country. In 2017, 679 volunteers worked for over 2000 hours of their time and talents to make Fall Fest a success, according to the St. Charles website.
Fall Fest's schedule consisted of carnival rides, food, music, and a raffle; the big raffle was for $10k for first-place, $2k for second, and $1k for third. The tickets were 22 for $20 or one dollar per ticket.
Activities consisted of a grand raffle, fish fry, youth and teen games, basket raffle ticket sales, craft fair, carnival rides, reptile show, $1 rides in carnival, half price beer, grand raffle drawing, and outdoor Mass, and many more.
"There's the zipper, freakout, the boat, the gliders, the swing that spins around. They had slides there. They also had bumper cars. It closed at 11 but I wish it closed later. I saw a lot of people from Arrowhead, a lot of younger kids actually which middle schoolers. I would for sure go next year if I'm in Wisconsin. It's like a tradition," said Lia Jablonski, an Arrowhead senior.
"I don't really think it should have ended later. I was happy with the time it was open until and anyone who wanted more time there could always come earlier. I've been attending fall fest since middle school. It's kind of a tradition in the area with the nearby middle and high schools along with the families. There's a place for the kids to hang out and go on rides as well as music, food, and room for the parents to be as well. I usually go with my close friends but it's easy to meet up with people there – it's the place to be and you can usually find everyone there. I don't really think I have a favorite ride," said Saniya Saluja, sophomore.
"Come join our team of volunteers and learn for yourself how much fun volunteering can be. To join our committee or learn more about helping make Fall Fest 2018 even better than last year, please email [email protected]" as said on St. Charles website.
Fall Fest was sponsored by Hartland's TOWN BANK® and Lake Country Oral & Maxillofacial Surgery.