Extra Curricular Activities Find Success in Arrowhead's 2017 First Quarter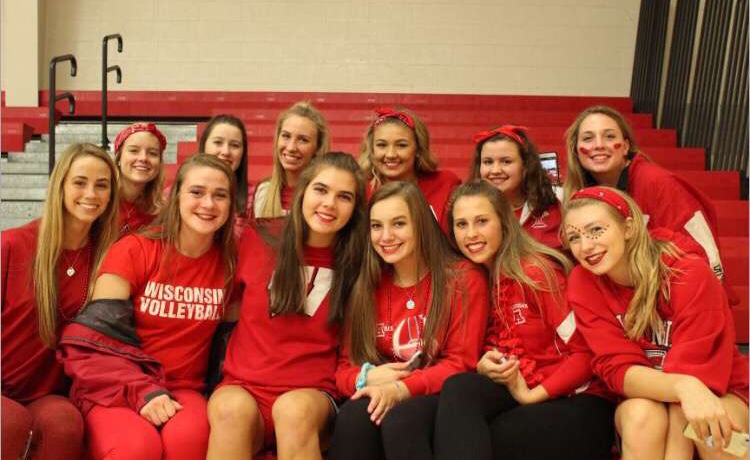 Arrowheads first quarter wrapped up on November third. The first nine weeks of Arrowhead 2017/2018 school year held activities ranging from Hawkfest held by DECA to boys soccer becoming this year's State runner up.
Arrowhead is home to nine fall sports. Some of these sporting being Football, Girls Volleyball, and Boys Soccer. All made it to state playoffs.
Boys Football came to an end the on Friday, October 27th, when they lost to Fond du Lac High School. This was the second round of playoffs and Arrowhead was rated #3 in their division according to the WIAA website.
Girls Volleyball concluded their season on Thursday, October 26th at Arrowhead. They played Mukwonago in the sectional finals and were one win away from making it to state.
Sophomore and AHS varsity volleyball player Josie Salzman said, "It was a frustrating way to end our season, but hopefully next year we will be ready to go and make it to state."
Boys soccer made it to the final rounds of playoffs. On Saturday, November 4th, Arrowhead played Marquette at Uihlein Soccer Park. Marquette won 2-1 making Arrowhead the 2017 runner-ups.
Other fall sports include field hockey, track, boys volleyball, girls golf, and many more. For more information on how Arrowheads other falls sports did this season please visit  https://www.wiaawi.org/Home.aspx.
Other important things that have happened this semester around Arrowhead have been DECA housing Hawkfest on September 22nd.. This year DECA raised over $20,000.
Arrowhead's Student Senate also hosted the homecoming dance on October 7th. Homecoming week this year consisted of not just the annual parade through downtown Hartland, but also theme days such as pajama day.
Rho Kappa, Arrowhead's Social studies honor society also hosted a Veterans breakfast on November 10th. Rho Kappa students provided breakfast for free for veterans in the area, there over there were over 130 in attendance.
November first also marked the date in which early applications were due at many colleges and universities around the US, and for all Wisconsin schools. Arrowhead seniors are looking at schools all across the board according to Arrowhead North Campus Counselor Therese Hayden.
Hayden said "This year so far we see most students applying to University of Wisconsin Madison, University of Minnesota Twin Cities, and University of Wisconsin Milwaukee."