Swimming team facing potential budget problems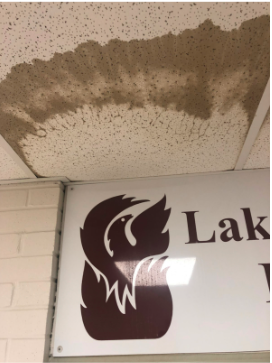 On August 23rd at an Arrowhead High School Board meeting, members attending the meeting discussed the closing of the Arrowhead swimming pool down and relocating practices somewhere else. Due to insufficient funds, the quality of the pool has taken a plunge. 
At the moment the diving well isn't able to be used due to not meeting the current depth regulations, and the diving board broke but the swim team did have enough money to replace it. The tiles in the pool are crumbling in some places, and the pool heater isn't working. 
"I wish the school would fix the pool up and make it actually decent. We have a good team and we win state championships enough to be important," says Casey Buntrock, a member of the Arrowhead Boys Swim Team.  
Buntrock also stated that the flags above the pool regularly fall down into the pool during practice which poses a potential safety threat to the swimmers. If the flags were to fall on the swimmers, they may get tangled in the rope. 
"The build in general is alright but the pool is rusty and gross everywhere around the pool and all the equipment needs to be replaced. We're working with what we got right now,"   Buntrock says.
At the moment, the swim team is still swimming and the diving team is still going out to a proper diving pool, but there is no current information on how long the pool is fit for use nor are there any current plans to fix it. 
The Arrowhead swimming pool has become quite an issue among the swimmers and divers as Emma Hajdukiewicz, Alicia Bouton, Buntrock, and Emma Danes all have stated that the pool is poor quality.
According to Anakin Fischer, "It only makes it worse hearing about the school spending half a million dollars on a new basketball locker room while the swim team is practically ignored."