Changes to Fall Sports and Spectators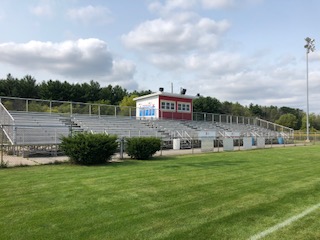 On September 4th, the Wisconsin Intercollegiate Athletic Association (WIAA) and Classic 8 announced their updated rules regarding spectators at sporting events. With these new rules in place, "high-risk" sports (Football, Boys Soccer, Boys and Girls Volleyball and Girls Field Hockey) athletes will be getting two tickets per game. Sports that are "low risk" (Cross Country, Golf, Tennis, Swim) are allowed to have fans come and watch, but at a distance while following the host school's social distancing guidelines. 
Arrowhead's Athletic Director, Ryan Mangan, says, "I'm glad that we have the opportunity to have some people there under the current circumstances."
This is very different from what is going on at the collegiate and professional level in the sporting world. Many, if not all, colleges have canceled their fall sports programs this year. At the professional and collegiate level, athletes are seeing postponed or cancelled seasons. 
Mangan says, "It sucks for the students who would like to go watch their classmates."
While students cannot physically be in person at the game, they are provided with the option to watch via My24, a TV channel that is broadcasting the game for fans to watch at home. 
Arrowhead's opening football game versus Muskego will be on My24 at 7:00pm Friday, September 25th.
As for when students will be able to watch their friends in the stands, the Athletic Directors of the Classic 8 Conference are having biweekly meetings to re-evaluate the state mandated rules and make any updates necessary given our current situation.
Anyone in attendance at Arrowhead events, home or away, needs to continue to social distance and wear a mask.