Sales Demonstrations Given by the Sales and Advertising Class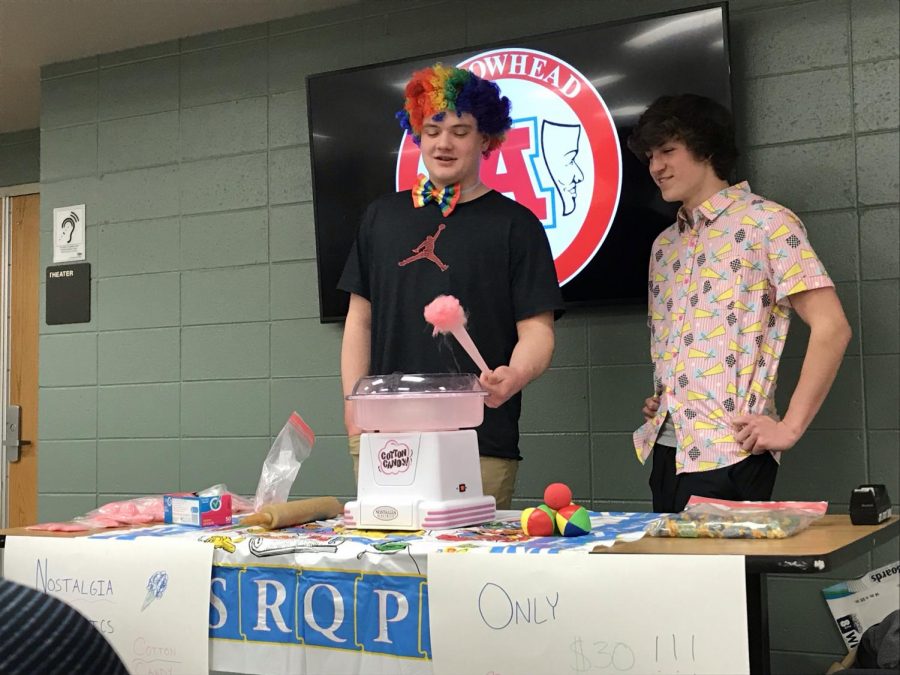 The Sales and Advertising class presented their sales demonstrations throughout the past week.
Sales and Advertising is taught by Steve Melzer, who is also the teacher in charge of DECA.
According to the Arrowhead Course Guide, "Sales and Promotions introduces students to the principles and concepts of marketing communication. Focus is on the development and implementation of an effective promotion campaign and sales plan for their own business or product. Emphasis is on digital marketing, social media, marketing relationships, buyer motivation and behavior, selling strategy and sales management techniques."
Every student in the class is part of the student organization DECA.
The Arrowhead Website says, "DECA is a student organization of marketing and entrepreneurship students. It is a basic component of a Marketing Education program, which supports and enhances, related school based and work based learning."
One of the major components of DECA is leadership the students demonstrate for the rest of the school. DECA hosts many different school activities and gatherings. One of its more popular events is Hawkfest.
Students enrolled in the Sales and Advertising course may also work in the school store.
The Sales and Advertising students picked a product to market and advertise to their fellow students. The Sales and Advertising students also explained how to use the products they selected.
Kyah Bratz, an Arrowhead junior, says, "He gave us directions to pick a product and a group and use our knowledge of the eight steps of a sale (and knowledge of the product) to make an entertaining and persuading sales demonstration (similar to what you would see at the State Fair or on QVC). We also had to pick a theme to base our whole presentation around. It was a lot of work but also a lot of fun."
Students were allowed to watch the demonstration. The demonstrations took place in the North Campus lunch room.
Bratz is currently a member of the Sales and Advertising class. This is her first marketing class.
Bratz says, "We have been gradually working on this project for practically the whole semester. We learned different marketing and advertising techniques and we learned the main eight steps of completing the sale, so the sales demonstration project was essentially the final assignment to show off everything we have learned so far in ten to twelve  minutes."
Bratz says Melzer gave the students freedom for the project. She says she enjoyed this because she felt the students learned the importance of planning everything out and took responsibility for their grade.
While Bratz doesn't know exactly what she wants to do as a career, she is looking at marketing as an option. She says she would enjoy work in the music, entertainment, or sport industry in either design, managing, or marketing.
Bratz says, "Taking the business and marketing classes offer a great chance to practice immersing ourselves in the field of marketing, but even if you aren't interested in that career it also helps with practicing professional communication skills and working with others."