Arrowhead Teacher Recognized at the Annual Celebrate Teachers & Teaching Event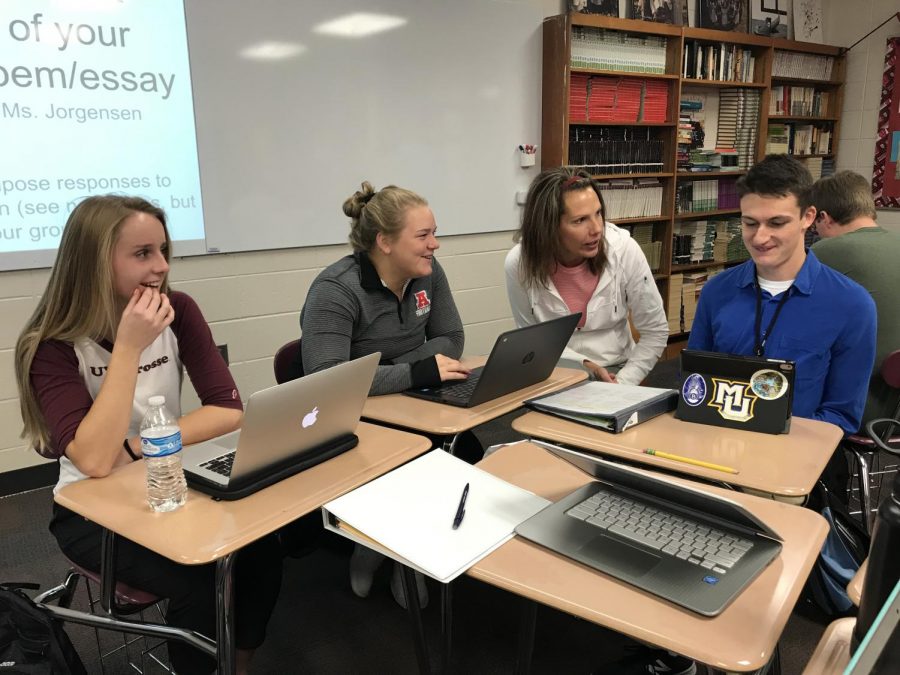 On October 10th, the Education Deans of Greater Milwaukee held their sixth annual Celebrate Teachers & Teaching event. At the event, special education teachers were recognized.
Eleven teachers were nominated and recognized as finalists for the "Advanced Career Teacher Award." An Arrowhead special education teacher, Heidi Hamilton, won first place in this category. Her prizes included an engraved plaque and $1,000.
According to Marquette University, the "Advanced Career Teacher Award" looks for teachers who demonstrate innovative ways to develop educational opportunities for students to grow academically, emotionally, and socially. They also look for teachers who come up with creative ways to help their students get ready for school.
Hamilton says she was honored to receive the award last week at Cardinal Stritch University. She says her reward is knowing she makes a difference in students' lives.
Hamilton says her favorite part of her job is working with students and preparing them for post-secondary options. She also enjoys helping students with college applications along with working with outside agencies who will help her students in future careers.
Hamilton says, "I also enjoy teaching students how to advocate for themselves because it is important to stand up for yourself and ask for assistance when you need it."
AHS senior, Matt Frisinger, is one of Hamilton's students. He says he enjoys having Hamilton as a teacher.
He says Hamilton has helped him accomplish many things. Hamilton helped set him up with being a manager of the school basketball team.
Frisinger says he enjoys spending time with Hamilton in the Learning Center. In the Learning Center, Frisinger says Hamilton helps him with his math and reading. The two also work on his creative writing skills together.
One of the reasons why Hamilton won was because of the event she created to help students with special needs become aware of their options after high school.
"In my 24 years of teaching at Arrowhead, I have found that life after high school graduation is overwhelming for parents. Many are unaware of the options available for their child with special needs and don't know where to start. With this in mind, I created and host an annual event at Arrowhead called From High School and Beyond; Making the Transition," says Hamilton.
Every year, she invites 40 programs who help service adults with special needs to present and speak. In addition, she also invites local employers from the community. Since she started the event, other high schools in Waukesha County have reached out to her for advice on planning a similar event.
Hamilton says, "My goal is to stay informed on the latest transition services available in Wisconsin, helping Arrowhead to implement these up-to-date services, preparing our students with special needs make a smooth transition into life after high school."