Ex-One Direction Member Niall Horan Brings "Flicker Sessions" to Chicago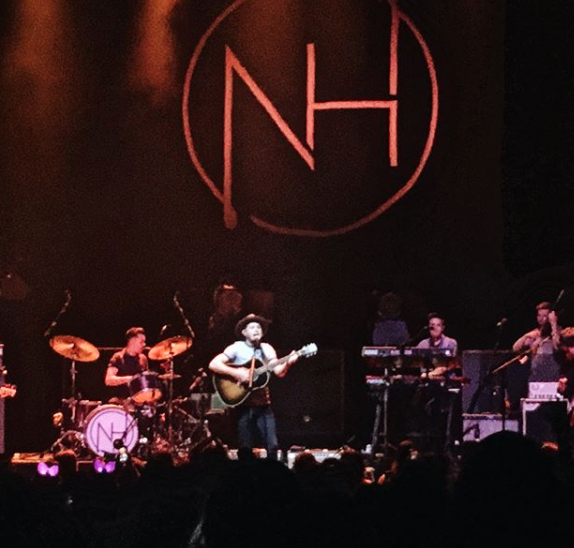 Hang on for a minute...we're trying to find some more stories you might like.
Niall Horan, ex-member of the world famous boyband One Direction, will be bringing his first solo tour to Chicago this Wednesday, November 15th.
Horan calls his tour "Flicker Sessions," sprouting from the title of his first solo album, 'Flicker.' He has sold out the Rosemont Theater, which has a capacity of 4,400 (rosemont.com). Tickets range anywhere from $50 on ticketmaster.com to upwards of $500 on resale sites.
Horan's debut album 'Flicker' according to billboard.com, debuted at number one in over 34 countries, causing him to become the third member of One Direction to have a number one solo album. Zayn Malik reached number one with his album 'Mind Of Mine' in 2016, and Harry Styles maintained the number one slot for four weeks with his self titled album, 'Harry Styles' which was released in May of 2017. Liam Payne and Louis Tomlinson, also former members, have both released two songs as well.
Alessia Fedeli, a foreign exchange student from Italy attending Arrowhead, said, "I cannot think of anything better to be my first concert in the states than him. My host parents are taking me. Niall is my favorite in One Direction and I love his album so I feel really lucky we are both going to be here at the same time."
Horan grew up in a small town in Mullingar, Ireland. He auditioned for the X-Factor UK when he was just 16 years old. After getting cut from the second round, along with the four other soon to be One Direction members, judge and show creator Simon Cowell decided to give them a second chance as a band.
One Direction got third place on the show, but the success didn't stop for them. They managed to sell over 7.6 million albums in the US alone (billboard.com). Two stadium tours, two arena tours, and one theater tour later, the boys decided to announce a hiatus in late 2015.
Kayla Vogt, an Arrowhead senior, was in math class when she found out the news.
"I cried so hard in school when I found out they were breaking up," she said. "My teacher even let me leave the room because I was distracting people."
Horan's setlist for the shows consists of every song on his new album, as well as two One Direction hits, 'Fool's Gold' and 'Walking In The Wind.'  His opening act for the entire US leg  is Gavin James, another Irish musician. James has one album, self-titled 'Gavin James.' The two have been seen hanging out on multiple affairs beginning in 2012, according to Horan's (@Niallofficial) twitter post of the two of them. James' album was released November 20th of 2015.
"I've never heard of Gavin James before Niall tweeted about him once. Now he is one of my favorite artists, so I can't wait to see both of them." Fedeli says. "It's going to be the highlight of my time here in the states."
Horan will continue the Flicker Sessions in Phoenix, Arizona, on Wednesday, November 22nd.