Two New Stores Open in the Lake Country Area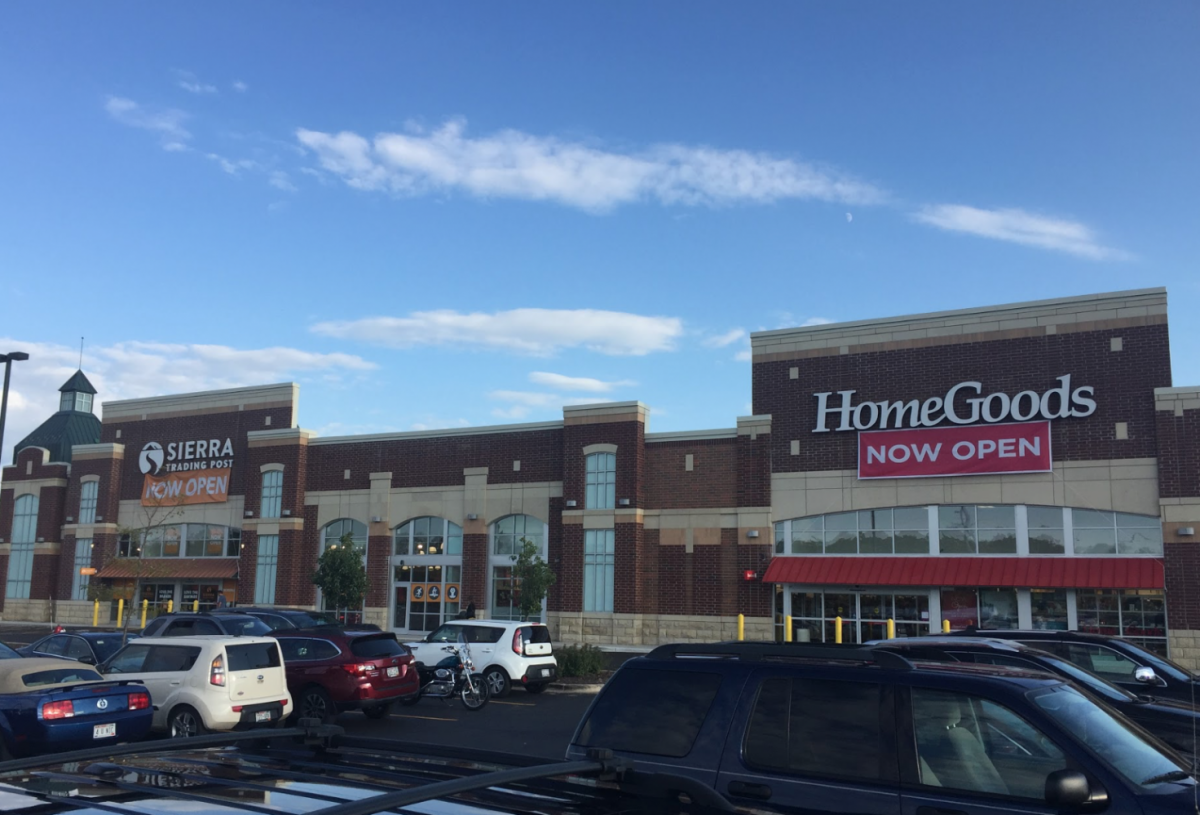 As of Sunday the 24th, Delafield welcomed two new stores: HomeGoods and Sierra Trading Post. Located in the Shoppes at Nagawika on Golf Road, the two companies are open and ready for business, according to HomeGoods employee and Arrowhead student Maggie Hartnett.
Both HomeGoods and Sierra Trading Post offers discount items much like Marshalls that is located underneath the two. HomeGoods prices range from $3.00 candles to $1,500 furniture pieces. Sierra Trading Post boasts prices beginning at $10.00 for dog toys up to $4,000 for kayaks and other camping equipment, according to the HomeGoods and Sierra Trading Post websites.
HomeGoods is a discount furniture reatailer that carries products in the areas of furniture, rugs, lighting, kitchen and dining, bedding, childrens furnishings, outdoor living, and pets. All items sold at HomeGoods are only available in store and for more information on Homegoods visit www.HomeGoods.com.
Sierra Trading Post is off-price retailer that sells activewear, camping gear, and other gear for outdoor activities. Unlike HomeGoods, Sierra Trading Post offers online shopping. To shop online or take a look at the store visit www.Sierratradingpost.com.
"Both stores are great because you can find great affordable items, for any budget," says Hartnett.
According to HomeGoods employee and Arrowhead student Julia Laasch, after the 2016 bankruptcy of Sports Authority the over 20,000 square foot facility was left vacant, and looking for a new owner. That's when TJX decided to buy the facility and transform it into two of their business.
"It's great that they were able to use the big space and open two stores," says Laasch.
The HomeGoods in Delafield will be the 570th HomeGoods opened in the US, and the sixth in the outer Milwaukee area, according to www.TJX.com.
The Sierra Trading Post in Delafield is the 12th store opened within the United States, and the first in the state of Wisconsin according to the stores website.
The HomeGoods alone will employ over 65 part and full time employees and Sierra Trading post will employ 45 part and full time employees says Hartnett.
"So far even though we (HomeGoods) have only been open a few days I have seen tons of people I know there, that really shows the popularity," says Laasch.
Both HomeGoods and Sierra Trading Post are open seven days a week. The hours for the two also parallel, they are open Monday through Saturday 9:30 am to 9:30 pm, and Sunday from 11:00am to 8:00 pm. For more information on these two businesses visit www.TJX.com