Students in Drawing for a Car Presented by Toyota Brookfield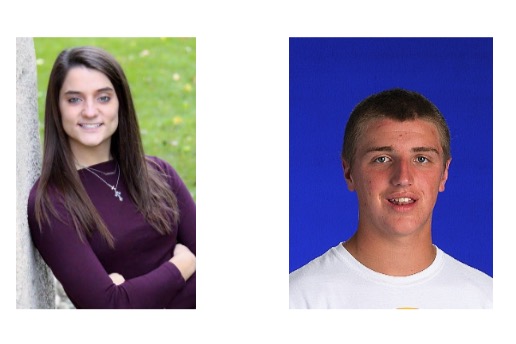 On April 24th, an email was sent out that two Arrowhead seniors, Rebecca Stolpa and Matthew Riege, who were informed they are in a drawing to win a car.
Students from Arrowhead and three other schools were in a drawing to win a car. The competition is simple: students showed at the Olympia Resort on Friday at a luncheon and will put their hands in a basket. In lays keys. One by one, each students will take the key and go to the car. Only one key will start the car, and whoever finds it wins the car.
The competition has been going on for the whole year. At the beginning of the school year when students pay for a parking permit, they are signed up to be in the drawing to win a car. Also earlier in the year during lunch, students signed a contract by Operation Click, agreeing to drive undistracted.
Operation Click is a program amongst schools to promote safe driving to all people, especially young teens getting their valid licenses. One can be the lead of AHS Operation Click if one chooses to. To do so, one will then organize events at Hawkfest, basketball games, in school activities such as Trunk Junk, and during lunch where students signed the contracts.
As long as the student signed the contract, agreeing to all rules and guidelines, has a student has a clean record with no parking tickets, and has no office referrals along with a valid license by the time of the drawing, they are still eligible to be in a drawing to win a car.
Since there a lot of students at Arrowhead, students who helped out in campus wide events or organized events promoting the idea to rid of distracted driving through Operation Click, will earn points. Students who earn points will be have a greater chance of being picked.
For the drawing, it depends on how many people are able go to the luncheon. Submitting an end of the year summary of what Arrowhead has done to promote safe driving, having more than 95 % of students wearing their seatbelts during a seatbelt check, having a student win student of the year, and having Arrowhead win school of the year are the four factors that determine how many students can go to the luncheon. One student is permitted to go to the luncheon per factor. This year, Arrowhead won two of the four: student of the year and the 95% seat belt check. Those two students were Rebecca Stolpa and Michael Riege.
For the drawing, whoever is in the lead of Arrowhead's Operation Click is already "picked" and can go to the luncheon and have a chance to win the car.
The students who helped out in events get points and they are in a separate raffle. Arrowhead picks a name out of the smaller raffle and chooses a name. If Arrowhead can bring more students, then they go to the all school raffle and choose there.
"They have like a basket of keys in there and then they line the kids up, the car sitting there, the kids reach into the bowl one at a time…sit in a car, if it turns and the lights go on, it's [his/her] car," said Debra Paradowski, the associative principal of Arrowhead.
For students that wish to participate next year, see Paradowski or Ms. Gordon for further details.