Michael Buble's Son Diagnosed With Cancer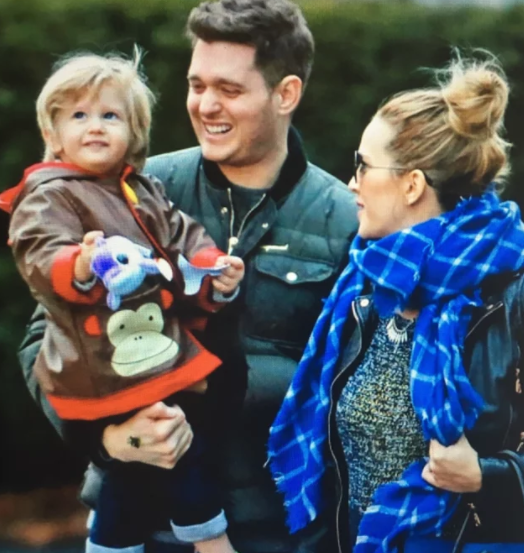 Millions of people know the Michael Buble as the Canadian singer, songwriter, actor, and record producer. Just recently though, his older son Noah age 3, was diagnosed with cancer.
As usmagazine.com says, "3-year-old son, Noah, will have surgery for liver cancer later this month, the Argentinian paper Gente reports, according to The Daily Mail."
Buble and his wife wrote in a Facebook statement on Friday, November 4th, that they are devastated from the recent diagnosis of their oldest son, according to usmagazine.
"Luisana and I have put our careers on hold in order to devote all our time and attention to helping Noah get well," the statement continued. "At this difficult time, we ask only for your prayers and respect for our privacy. We have a long journey in front of us and hope that with the support of family, friends and fans around the world, we will win this battle, God willing."
A source told US magazine that Buble and his wife are sad, but remain hopeful during the situation. The source also said that they got Noah very good care and they are hoping and praying for the best. "It's really heartbreaking. This was a real shock, but they are doing everything they can," the source said.
Buble's sister Brandee Buble Instagrammed a picture of Noah saying that family is everything.
According to Heavy.com, the Buble family was blessed to know that Noah was well enough to spend Christmas at Home.
Buble and Lopilato have a house in Buenos Aires, where they come from. At a hospital in Buenos Aires, Argentina, two possibilities were said about Noah's core issue: a throat infection or mononucleosis. An ultrasound confirmed that Noah had liver cancer and the family flew to the U.S. for another opinion.
According to Cosmopolitan, Daniela who is Michael's sister in law, told Genta magazine in an interview, "If God wanted it to be discovered that way, it's because he wants to save Noah. Cancer is a horrible illness, but we have faith in Noah being able to overcome this. We know he will. The time to start a long and very difficult treatment has come, but it's got to be done…They say children are normally strong to put up with chemotherapy, and my nephew is a warrior. He has the innocence of children and that is good. He doesn't understand too much what is happening. The love people are showing is helping us to see things with optimism, and we have a lot of faith," said Daniela Lopilato, Buble's sister-in-law.