Childhood Cancer Awareness Spreads to All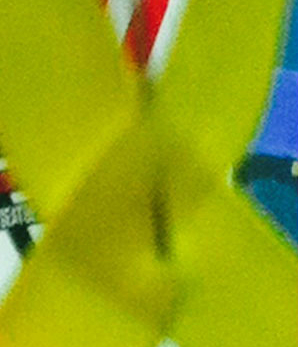 In an effort to help the thousands of children who undergo cancer treatment each year, U.S. Senators Jack Reed and Shelley Moore Capito introduced the Childhood Cancer STAR Act, which stands for Survivorship, Treatment, Access and Research.
"This bipartisan legislation will advance pediatric cancer research and child-focused cancer treatments, while also improving childhood cancer surveillance, and providing resources for survivors and those impacted by childhood cancer," said acco.org. It gives parents and patients the information they need in order to make their decisions about treatment options. It will also give those who understand the unique needs of childhood cancer patients a seat at the table when decisions about treatments are taking place.
"Too many young people's lives have been cut short by cancer. These kids and their families who've battled this disease inspire us to take action. The Childhood Cancer STAR Act will help young cancer patients and their families get access to potentially life-saving treatments, support survivors, and move us another step closer toward our goal of ending pediatric cancer," said Senator Reed on acco.org.
Many are impacted by childhood cancer and it affects the whole community.
On July 29th, 2015, Congressman Michael McCail introduced the STAR Act of 2015.
"The Childhood Cancer STAR Act would improve efforts to identify and track childhood cancer incidences, improve the quality of life for childhood cancer survivors, ensure publicly accessible expanded access policies that provide hope for patients who have run out of options, and identify opportunities to expand the research of therapeutics necessary to treat the 15,780 children diagnosed with cancer in the U.S. every year," said mccaul.house.gov.
The STAR Act can be viewed here.
"For more information or to become a cosponsor of the Childhood Cancer STAR Act, please contact [email protected] with Rep. McCaul, [email protected] with Sen. Reed, [email protected] with Rep. Van Hollen, or [email protected] with Rep. Speier," said mccaul.house.gov.
To help speak up for childhood cancer, one could contact Republicans in Congress and ask them to cosponsor the STAR Act. Or, Reach out to your Senators to help pass the #STAR Act
For Wisconsin, Governor Scott Walker gave proclamation to Gold In September designating September Childhood Cancer Awareness Month on September 8th.