Why Childhood Cancer Needs More Funding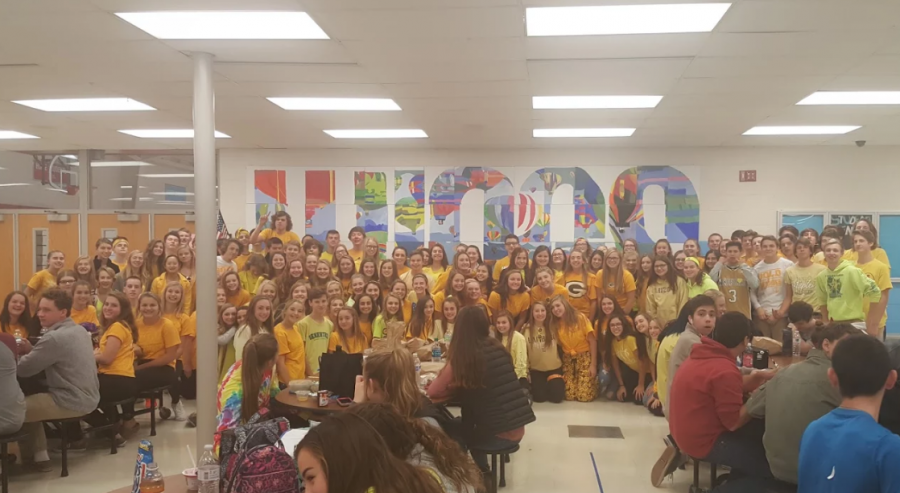 Many have heard of the world going Pink in October as people wear pink and donate money towards breast cancer research.
October is the month dedicated towards breast cancer awareness. But September is the month that is dedicated towards childhood cancer and gold is the color associated with childhood cancer awareness.
According to cancer.org, one in 285 kids will be diagnosed with cancer before the age of 20.
St. Baldrick's is a foundation that is a volunteer-powered charity that's committed to funding the most promising research to find cures for childhood cancers and give survivors long, healthy lives.
According to St. Baldrick's, every two minutes a child is diagnosed with cancer. Overall this year, 96,000 children will die from cancer worldwide. In the 1950s, almost all kids diagnosed with cancer died. Now, about 90% of kids with the most common type of cancer will live. For other types progress has been limited and there is still little hope for a cure for some of those kids.
According to Susan G. Komen, for women,  "In 2016, it is estimated that among U.S. women there will be: 246,660 new cases of invasive breast cancer. This includes new cases of primary breast cancer among survivors, but not recurrence of original breast cancer among survivors. 61,000 new cases of in situ breast cancer. This includes ductal carcinoma in situ (DCIS) and lobular carcinoma in situ (LCIS). Of those, about 83 percent will be DCIS. DCIS is a non-invasive breast cancer and LCIS is a condition that increases the risk of invasive breast cancer; 40,450 breast cancer deaths."
The Susan G. Komen website says that for men, breast cancer is rare but happens. In 2016, it is estimated that there will be "2,600 new cases. This includes new cases of primary breast cancer among survivors, but not recurrence of original breast cancer among survivors; 440 breast cancer deaths."
In an e-mail, Cristine Lovato, Media & PR Manager at the St. Baldrick's Foundation said, "More children are lost to cancer in the U.S. than any other disease—in fact, more than many other childhood diseases combined. Many adult cancers can be diagnosed early. In 80% of kids, cancer has already spread to other areas of the body by the time it is diagnosed."
According to stjude.org, childhood cancer survivors have a higher risk of heart disease.
"Curing childhood cancer is the equivalent of curing breast cancer in terms of productive life years saved," said Dr. Eugenie Kleinerman, head of the division of pediatrics at the Children's Cancer Hospital at M.D. Anderson Cancer Center.
According to St.Balrdicks.org, 15 is the average number of years of life lost to cancer for adults. Sixty-seven is the average age at cancer diagnoses for adult cancers. For childhood cancers, 71 is the average number of years of life lost to cancer. Only 4% of U.S. federal funding is solely dedicated to childhood cancer research.
St. Baldrick's said, "About 60% of all funding for drug development in adult cancers comes from pharmaceutical companies. For kids? Almost none, because childhood cancer drugs are not profitable…Look even closer: You may see bald children on the fundraising appeals of private foundations, but if you're particular about how your donation is used, look carefully. Many cancer organizations fund: Patient support groups, Transportation to treatments, Places for families to stay during hospital visits, Health  information and education, Programs to make patients feel and look better. We're glad-these are all important! But if you're giving to support cancer research (specifically for kids), look closely to see how much your donation will do that. It may be less than five percent."
According to teamgfoundation.org, more children die of cancer than AIDS, asthma, cystic fibrosis, diabetes and congenital abnormalities combined.
According to kidsvscancer.org, in the past 25 years, the FDA has initially approved only three drugs for childhood cancer. The number of cancer drugs in the pipeline for adults: 900. For kids: almost none. After a new cancer drug is approved for adults, pediatric clinical research takes an average of 9.5 years.
To learn more search for #STARAct on Twitter.
According to new research by WHO's IARC (International Agency for Research on Cancer), about 215,000 children worldwide from infants to 14 years old, are newly diagnosed with childhood cancer each year. Historically, from the last research done, it concluded that there was 165,000 new cases of childhood cancer each year. That is an increase of 50,000 childhood cancer diagnoses. In addition, the new research study concluded that children from 15 year olds to 19 year olds are being diagnosed
In an effort to help the thousands of children who undergo cancer treatment each year, United States Senators Jack Reed and Shelley Moore Capito introduced the Childhood Cancer STAR Act. The STAR act stands for Survivorship, Treatment, Access, and Research. It will have child-focused cancer treatments.
1900 children in our world will die from cancer this week.
Dr. Steliarove-Foucher says that several factors may be involved. He says that since the global population of children is growing, so is the number of children being diagnosed.
According to St. Baldrick's, for adult cancers, treatments can be scheduled to fit accommodated work or vacation plans. Whereas for many pediatric cancers, it requires immediate action. According to Dr. Schultz's research, it may have to deal with kids' boundless energy.
To donate to St. Baldricks, one can fill the form here. To learn more about the STAR Act, search for #STARAct on Twitter. One can donate money towards other childhood cancer awareness foundations and projects by looking for local foundations. A local foundation in Wisconsin would be the Gold In September Project, a childhood cancer awareness project. One can visit the website here and donate here.