Political Views of Arrowhead Students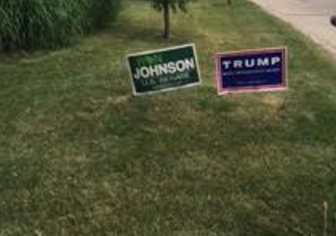 On November 8th, 2016, United States citizens will be voting in the 58th quadrennial U.S. presidential election.
Some high school students will be old enough to vote in this election.
The candidates running are Hillary Clinton, Bernie Sanders and Donald Trump.
"This election isn't about voting for who you want, but rather voting against the person you don't want," says Arrowhead senior Kamy Kissinger. "I could not stand to see Hillary Clinton in office due to her past charges in Benghazi."
According to CNN news, September 11th, 2012 Islamic militants attacked the American diplomatic compound in Benghazi, Libya, killing U.S. Ambassador J. Christopher Stevens and U.S. Foreign Service Information Management Officer Sean Smith.
Former secretary of state Hillary Clinton was criticized for denying requests for additional security at the attack according to Fox News.
People will have to choose whether they believe these actions make Clinton worthy of presidency.
"The CNN news app sends me messages daily," says Arrowhead senior Brianna Bartolone. "Due to this app, I always know who is up in the polls."
"Making sure to watch they news helps you realize which party you align yourself with," says Arrowhead sophomore Connor Jones. "In my experience, Fox news seems to be geared towards conservatives, and MSNBC seems to be geared towards liberal views."
There are multiple different news channels to watch to become educated on each candidate.
       "It seems like many people grow up and practice the same political belief they were taught at home as a child," says Arrowhead senior Nina Orlando.
At a Element Style, a local clothing store, eight out of ten people said to have the same political belief as their parents.  
"I'm voting for who will help me best for the future," says class of 2016 graduated Arrowhead student Jenna Stefan. "Donald Trump will be the man I vote for, and will also be the man my parents vote for."
For these Arrowhead Students keeping up with politics is very important. Each of these students expressed that they believe everyone should stay educated.