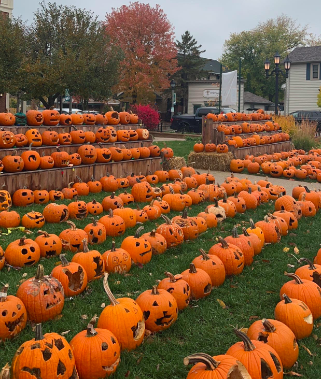 Last week, Arrowhead students had fall break. Fall break was the first break of the school year and started on Thursday, October 26th, 2023 and went until Monday, October 30th, 2023.
Senior Marina Evans said, "I went to a haunted house on Friday."
The haunted house Evans went to was Wisconsin Fear Grounds in Waukesha.
Wisconsin Feargrounds offers two haunted houses. According to the Wisconsin Fear Grounds website, the goal of the haunted houses is to "escape from the monsters after escaping the monsters the next step is to escape the new leader of the grounds."
This is Wisconsin Fairground's 20th year of haunted houses. Dates this year were Friday, October 27, 2023, 7:00 pm to 11:00 pm and Saturday, October 28, 2023, 7:00 pm to 11:00 pm, according to the Wisconsin Fear Grounds website.
Tickets could be bought on the Wisconsin Fear Grounds website. There were three ticket options available to buy which included general admission for $35, a fast pass for $60, and an instant access for $75. All ticket options included a $2 fee as well.
General admission tickets allowed entry to the haunted houses while the fast pass ticket (with an increase of $25 from the general admission) allowed access to the haunted houses as well as getting in front of the line to the haunted houses. Instant access allowed instant access to the haunted house and attractions (and is $15 more than the fast pass).
Senior Kate Taylor said, "I finished my college applications over the fall break."
The early action deadline for most colleges and universities is November 1, 2023 for students who want to enroll in the fall of 2024. Early action allows students to see their college decisions before the normal deadline of January 1, 2024.
Early action gives students more time to decide the college they want to attend as well as giving students time to figure out housing and financial packages the college may offer.