Inclusion Coffee Company Opens in Lake Country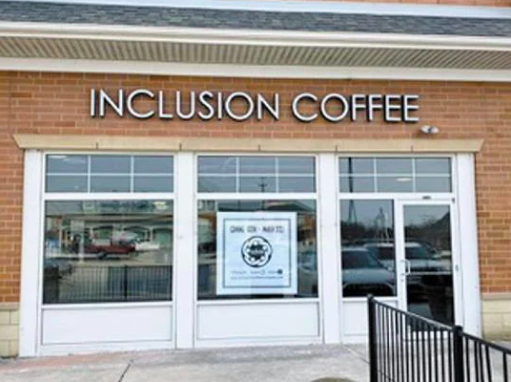 There is a new coffee shop in the Lake Country area. Inclusion Coffee Company opened on March 28th, 2022. It is located on Village Square Drive, near Pick 'n Save. 
Inclusion Coffee provides jobs to individuals with special needs. According to Inclusion's website, over 50% of their staff positions are filled by people with special needs. 
Sophomore Brooke Jordan says, "I think that the staff is amazing and they were so kind every time I have gone." 
The owner, Mackenzie Edinger, grew up in the Lake County area. On the Inclusion Coffee instagram account, @inclusioncoffeecompany, it states that Edinger attended UW-Whitewater where she obtained her undergrad in Early Childhood and Special Education. 
Sophomore Grace Hamilton says, "I really enjoy Inclusion. I've only been there a few times but the service has been great every time." 
Inclusion Coffee offers a menu of coffee drinks, smoothies, breakfast foods, and sandwiches. The menu is available at the following link.  
Edinger, owner of Inclusion, says, "Are most popular item right now is our caramel macchiato. We also sell a lot of our fresh fruit smoothies as well." 
Inclusion is open Monday through Friday, 6am to 6pm, and Saturday and Sunday, 7am to 3pm. Inclusion has an indoor setting area, as well as a drive through. 
Edinger says, "The first month open has been awesome. We appreciate the great support from our community and hope to continue to serve the Lake Country community for years to come."