Arrowhead Service Trip to Thailand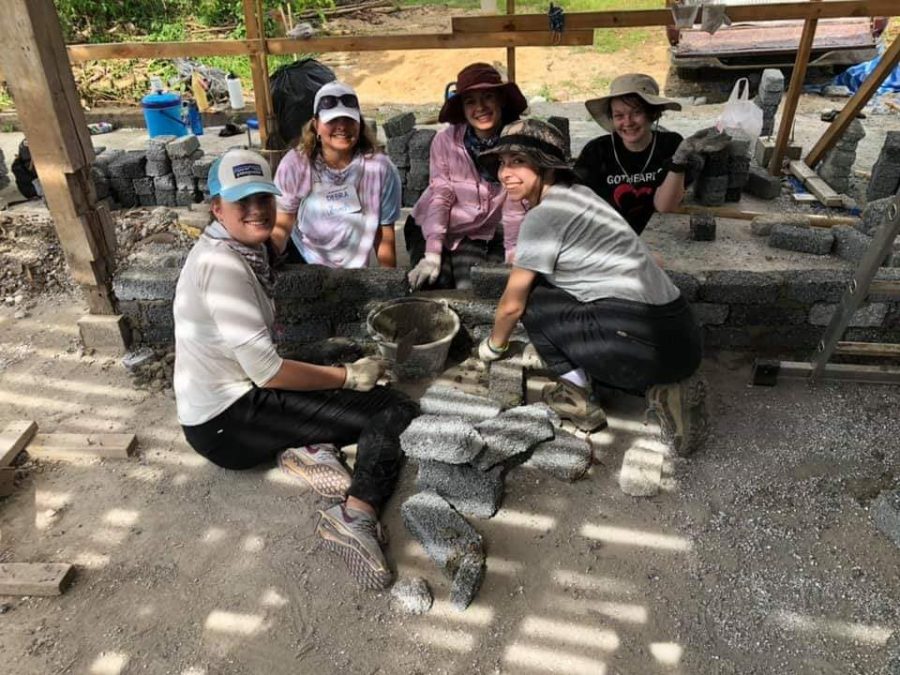 On June 20th, thirty Arrowhead students plus four chaperones took a bus from Arrowhead to Chicago O'Hare airport where they departed on a twenty two hour journey to Thailand for a ten day service trip. They landed in Bangkok, had a short overnight hotel stay and the next morning, flew two and a half hours to Chiang Mai to do three days of service work at the Warm Heart Orphanage.
The first day of service work consisted of an introduction and walking tour about the jobs at Warm Heart followed by a talk about Warm Heart being a non profit Thai organization that was started ten years ago by retired couple, Michael Shafer and Evelind Schecter. The next two days consisted of physical work performed by the Arrowhead group at the Warm Heart Orphanage.
The vision of Warm Heart is reflected in their mission statement on their website, "Dedicated to finding relevant solutions to support and enable isolated Hill Tribe and Thai villages in becoming socially and economically sustainable communities."
Shanna Hechimovich, Arrowhead teacher and chaperone reflected on the trip stating, "We engaged in work at the Warm Heart community which focuses on sustainable community development and also serves as a home for children from disadvantaged families.  There AHS students engaged in a variety of activities including making styrofoam bricks and using those bricks to construct buildings. Some students dug a trench to prepare for planting crops and some sealed bamboo to be used as roofing.  Each day the students got a chance to play games with the children from the community."
Kendra Kloth, Arrowhead student said, "Working with the kids and Michael and Evelind at Warm Heart was one of the best things I've ever gotten to do. Seeing the place they have built for themselves and our part in that work really felt so special."
Another Arrowhead student, Emma Vorpagel said, "The service work was super amazing! Getting to see how much we got done and how much impact we made on the community was truly a blessing!"
Chris Herriot, a teacher at Arrowhead and chaperone summarized the service work stating, "Working at Warm Heart was the highlight of our trip. Helping to build a new home from recycled materials as well as experimenting with environmentally friendly growing techniques were two experiences our students will not soon forget."
The Warm heart website has more information about the volunteer organization and how they are making the poor community of Phrao, in the foothills of Northern Thailand, into a sustainable community. Warm Heart has six strategic partners that supply global resources such as providing a literacy program, creating classrooms, refurbishing a pipeline and installing a filtration system for drinking water.  Warm Heart also survives by donations from people to improve the lives of others less fortunate.
Hechimovich said, "Please check out www.warmheartworldwide.org if you'd like more information or would like to help out this community through donations."