2010 Arrowhead Alumni Chris Jenkyns Tells Students to Appreciate Teachers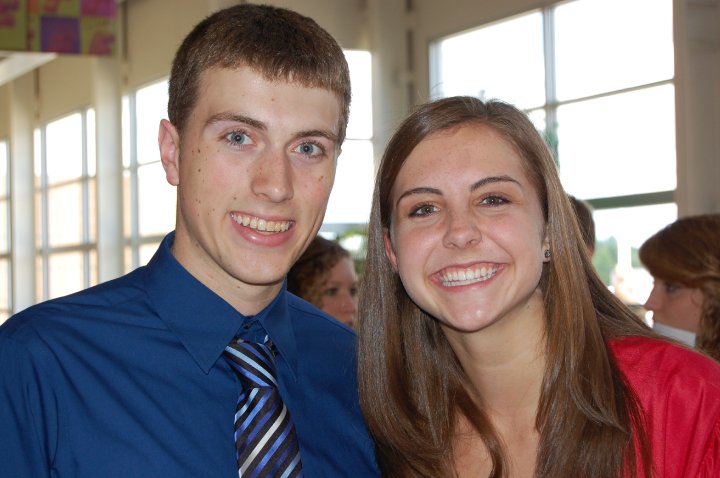 Chris Jenkyns attended North Lake Elementary as a child, and then went on to attend Arrowhead in 2006. His middle school class had under 30 students, while his high school class was over 500, so he says his transition to high school required an adjustment. However, he says, "It was also a great chance to meet new people and I met some of my closest friends out of it."
Jenkyns took various AP classes in high school, and he says, "grades are important in high school because the classes only get harder in college and by working hard in high school, you are setting yourself up for a greater chance for success down the road."
He believes taking AP classes helped him succeed in college, as did Arrowhead in general.
He says, "I think the wide range of class offerings at Arrowhead helped me figure out the route I wanted to go in college as well as allowed me to get a head start because of AP course credits. The AP credits I received allowed me to have a leg up when I started college and I was able to graduate quicker."
After graduating in 2010, Jenkyns received a swimming scholarship to the University of Milwaukee where he "graduated with a double major in Political Science and International Studies with a minor in Spanish. I then worked in government doing research before making the switch to working in non-profit fundraising."
Jenkyns feels his teachers had a large impact on his Arrowhead experience. He says, "The teachers I had also worked hard to prepare us for college and taught in similar styles similar to my college professors."
His favorite teachers were math teacher Dave Olenchek, social studies teacher Ron Reichle, and English teacher Terri Carnell.
"Mr. Olenchek was one of the best math teachers I had at Arrowhead. I may not have done the best in his class, but he made statistics exciting and interesting and I eventually went on to take a large number of statistics classes in college because of this…[Reichle] made each day engaging and interesting and this was one of the first classes where I would get excited to write an essay…[Carnell's] English classes helped me become a better writer which was a huge help in college when [I had] multiple papers and essays to write each week."
Jenkyns participated in swim during high school at Arrowhead and in a club outside of school.
"I really enjoyed my experience on the team because my teammates were also some of my best friends. Outside of high school season, I swam on a different club team, so this was a great chance to swim with my friends. I liked the team a lot because there were only 20 of us, so you came to become really good friends with people in every grade."
Jenkyns does not consider high school the best years of his life. He says, " I think it is a great experience but I would say college allows you to discover who you are, find out the things that you are passionate about, and meet people from vastly different backgrounds than you."
If Jenkyns had the chance to go back to high school, he doesn't think he would. "I think if I could give myself some advice, I would say to try and not worry about what others think and do things make you happy. I think I spent so much time worrying about what others thought that I didn't really spend the time figuring out what I enjoyed doing or thinking about what made me happy."
Currently, Jenkyns works as the Director of Alumni/ae Programs at an Independent School in St. Paul, Minnesota. "My role is to engage and work with our alumni/ae community through fundraising, events, and being a liaison between the School and the alumni/ae. I enjoy connecting with people so this has been a great fit," Jenkyns says.
When asked to give a piece of advice to current high schoolers at Arrowhead, Jenkyns says, "Work hard, don't take things too seriously and have fun. One of the things that I look back on during my time at Arrowhead is that I didn't thank my teachers enough for all that they do. They deserve so much credit for the work that they do teaching as well as the work that they do working with students outside of class and genuinely wanting you to succeed."