Lit Lunches Continue Through November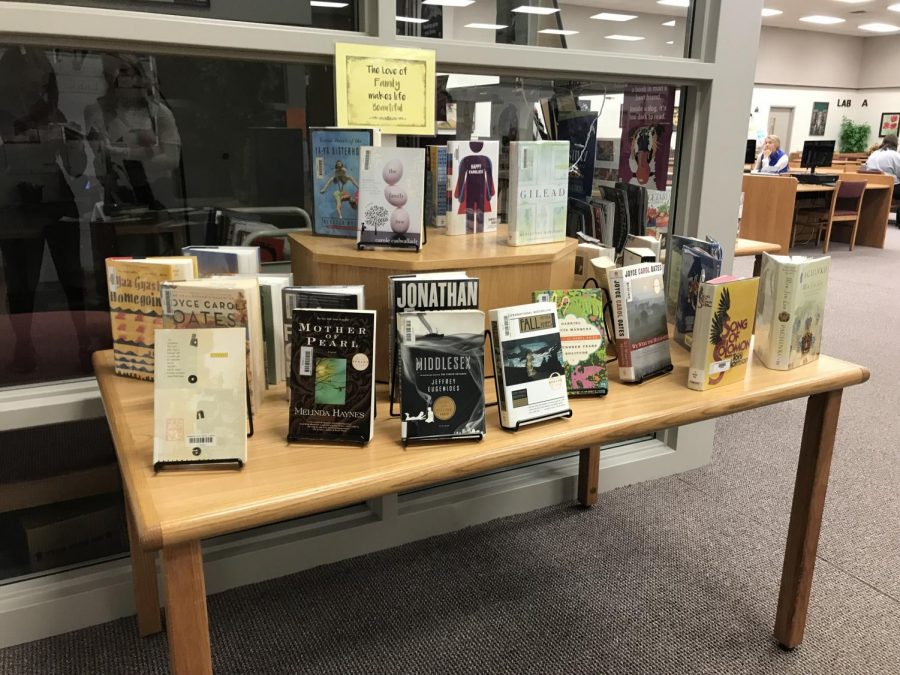 On November 29th and 30th, the second Lit Lunch will be held in the Arrowhead libraries during lunch at South and North campuses, respectively.
The first Lit Lunch occured in October. Though the attendance was low, Liz Munkwitz is planning on pushing forward. Munkwitz, an Arrowhead English teacher, started the event this year. She wanted to provide students with the opportunity to discover new books in the Arrowhead libraries and talk to other students who love to read.
During Lit Lunch, new books purchased for the library are set out on tables for students to look at. There is also a slideshow with the new books and other reading related topics that students might find interest in.
Munkwitz hopes the students will flip through the new books, talk with the other students at the gathering, ask questions, and, of course, eat their lunch.
Munkwitz said, "The goal of Lit Lunch is to provide an opportunity for students to connect with other readers and be informed about the amazing books and other resources the library provides to the population here at Arrowhead."
Munkwitz says everyone is welcome at Lit Lunch.
Arrowhead junior, Jordan Grob, says reading is a big part of her life. She enjoys reading mystery novels and adventure books. She says she loves how reading can bring you to a new world you can explore.
Grobs believes reading should be important to everyone, especially students. She says reading is a good way to relax and take your mind off of things. She adds that reading can also help students build a better understanding of writing and grammar.
Grob says reading can help people develop important problem-solving skills they may be able to use in the real world. She says Lit Lunch seems like a great way to talk about everything you learn while you are reading. She adds that she will also look into attending the Lit Lunches.
Grob says, "My favorite part is that I can be immersed in a world different from my own and see new perspectives."
November's Lit Lunch offers more than company and books. A prize will be offered to one of the students who attends.
"I can't divulge what the prize is specifically, but I can reveal that it relates to the newest installment of a widely popular book/film series," says Munkwitz.
Munkwitz said, "At this point, I'm not sure how [Lit Lunches] will impact students, but I'm hoping that students who attend Lit Lunch will walk away with knowledge of the newest and best of the literary world, and a sense of community with their library and fellow students."