Jesse Miller: Student teacher in the social studies department at Arrowhead High School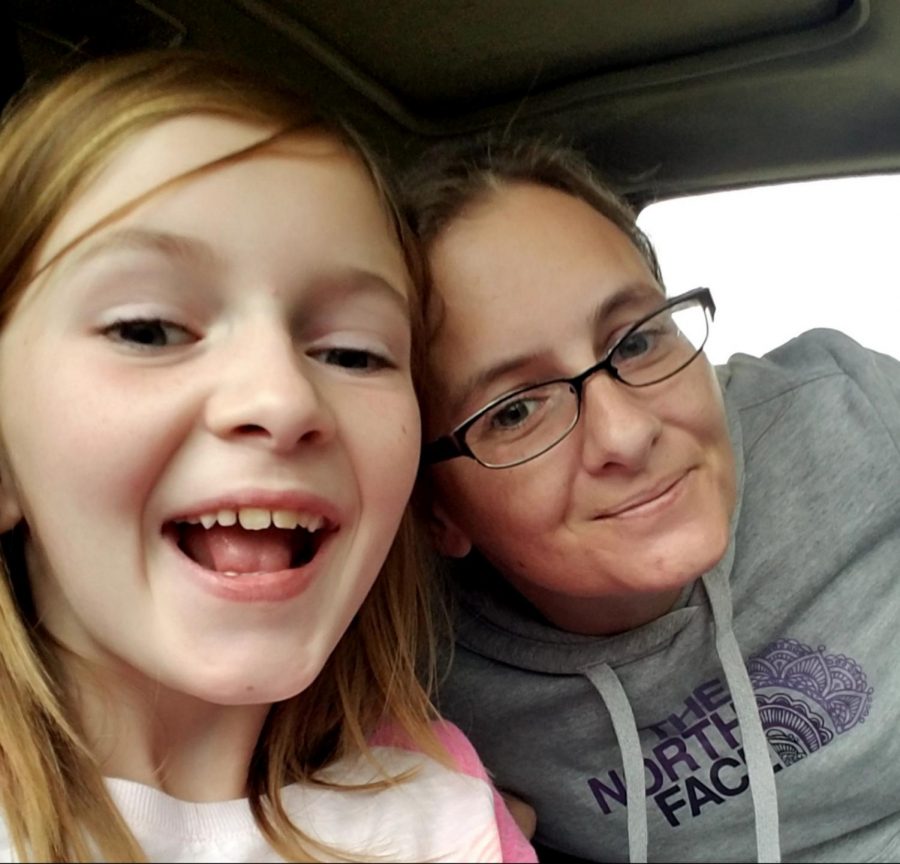 Jesse Miller is a student teacher this year at Arrowhead. She is teaching classes within the social studies department alongside Chris Herriot and Shanna Hechimovich.
Miller will be a student teacher for about three more months until she gets her teaching license and is ready to apply to schools for full time teaching jobs.
Miller has a bachelor's degree in Psychology and a minor in biology, and she was a substitute teacher for three years. She says, "I graduated from college and I went into the workforce for a little bit, and now I'm back in school [at UW Whitewater] working on getting my actual teaching license; it's not really a degree, it's just extra classes you take."
Miller's life at home is quite simple. She has an 11-year old daughter, and she says, "I really love gardening. I have a ton of flowers at my house. I raise monarch caterpillars. So I find them on plants and I bring them inside…and let them develop into cocoons."
Miller shares her goals for the future: "If I'm really lucky, I'll be able to teach a combination of psychology and history…I definitely would not mind teaching U.S history…I find it all really interesting."
Miller says, "I really like the content [taught at Arrowhead] a lot. I like the teachers, I think the curriculum is interesting but it's also challenging for you guys [students] which I think is good."
She says, "I would love to teach at Arrowhead. This would absolutely be my number one school that I would want to teach at. Unfortunately they are not hiring in the Social Studies department."
Hechimovich, a social studies teacher at South campus, has had four other student teachers in her classroom, Miller her fifth. Hechimovich says this number of student teachers is "a little bit high for most teachers."
She says she enjoys having student teachers because she "like[s] to help people become better teachers."
She also mentions the job's challenges. She said it's hard "giving up classes and sit[ting] back and watch[ing] somebody else teach because that's where my passion lies."
Hechimovich says she's managing Miller's teaching: "…for this last month, I've been planning all the lessons. So I teach fourth and ninth hour, and she's been taking tenth, so she basically does what I do."
Hechimovich says, "she's getting to start planning some of her own lessons as we're entering into this next unit."
Hechimovich says having a student teacher makes her revisit her experience when she was a student teacher. She says she did not know if she still wanted to be a teacher after her experience.
She says, "My cooperating teacher…tore her ACL after my first week of being there and then was out for the next four or five weeks. So I was teaching freshmen and sophomores for the first time in my life."
She also mentions her struggles with block scheduling and dealing with discipline as a student teacher.
Hechimovich explains the difference between student teaching now and when she was a student teacher 16 years ago.
She says, "They have to do this thing called EdTPA…so they [student teachers] have to actually be filmed teaching a submit that to the state and then the state has to give them a grade, essentially, on how well they taught."
Hechimovich wants AHS students to know this: "Students have to be a little more patient with student teachers because these are people that really have a passion for helping kids and wanting to teach them in the future, but they're still learning, just like high school students…and they're feeling their way and they're learning things about themselves as teachers and they're learning a lot of things about the students. "