Arrowhead Students Prepare for AP Testing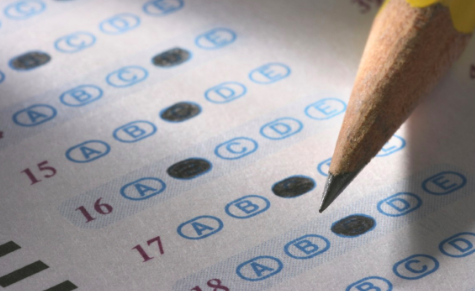 Arrowhead students enrolled in current advanced placement classes will take their corresponding AP tests beginning May 7th. The 26 AP exams Arrowhead offers will run for two weeks starting the 7th and end on May 18th.  
According to the College Board, AP courses are college-level classes that give students the chance to receive college credit. Students are scored on a scale from 1 to 5 depending on how well they demonstrate their knowledge of the testing subject.
The college board offers 38 AP courses and exams and they test students worldwide during the two weeks in May.
According to 2017 data, 22,000 schools worldwide participated in AP testing, and over 2.5 million students took part in testing.
Arrowhead school counselor Angela Rodenkirch said, "Yearly we pass out over 1,300 exams to over 700 students."
Some of Arrowhead's AP courses include AP Psychology, AP Macroeconomics, AP Macroeconomics, and AP Stats.
According to information given to students, testing will be held in the West Gym and students must arrive at the gym lobby no later 30 minutes prior to their given exam time. This would be 7:30 am for exams begin at 8:00 am and at 11:30 am exams beginning at 12:00 pm.
Students were reminded to not bring any electronics to the gym during testing; this included cell phones, and laptops. Items that should be brought into the exam room include sharpened #2 pencils, pens with blue or black ink, and a calculator if required by the exam.
After students take the exam according to the College Board they will receive results beginning on July 5th. For more information on AP testing please visit https://apcentral.collegeboard.org/.