Arrowhead Boys Swim Team Headed off to State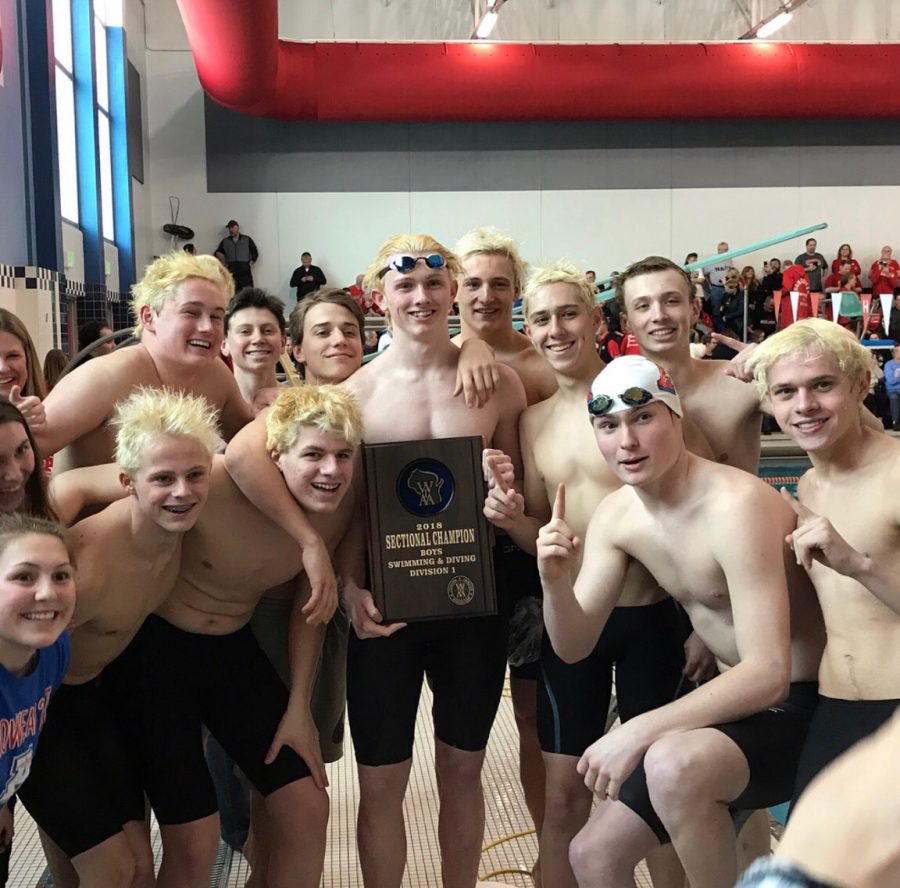 The Arrowhead boys swim team competed at sectionals the weekend of 2/9 and is headed
to state the following weekend. State is on Friday February 16th and Saturday 17th in Madison Wi.
According to the WIAA website the 2018 boys swim and dive sectionals were on Friday  February 9, 2018. Diving sections began that Friday and swim sectionals were held on Saturday.
The sectionals were held at Homestead High School and had six schools competing in the Division one category. Admission was free according to the WIAA website.
To see the roster and scorings please visit https://www.wiaawi.org/Portals/0/PDF/Results/Swim_Boys/2018/Homestead.htm
According to senior and swim team member Keenan Cuculi, the students headed off to state include Cuculi, Lucas Farrar, Alec Lanza, Cody Clauer, Drew Nixdorf, Ethan Murphy, Riley Engelbert, Rhys Gibbs, and Adam Braunschweig for swimming and Jacob Shamion and Henry Koller for diving.
State will follow sectionals and this will take place at the UW Natatorium in Madison, Wisconsin. State is held Friday February 16th and Saturday 17th. The price is $6.00 for an all day ticket. To get more information on WIAA Boys Swiming and Diving State please visit https://www.wiaawi.org/Sports/BoysSwimmingDiving.aspx
Cuculi also touched on the tradition that the boys swim team has been keeping up for years which is to dye their hair. Swimmers headed to sectionas have dyed/bleached hair blonde for "luck," he said. Those continuing onto state will buzzcut the blonde hair off for more good fortune.
"I think it's a super fun tradition that we have been doing for years, I didn't want to dye my whole hair so I just dyed the tips," said Cuculi.