Arrowhead Seniors Begin College Roommate Search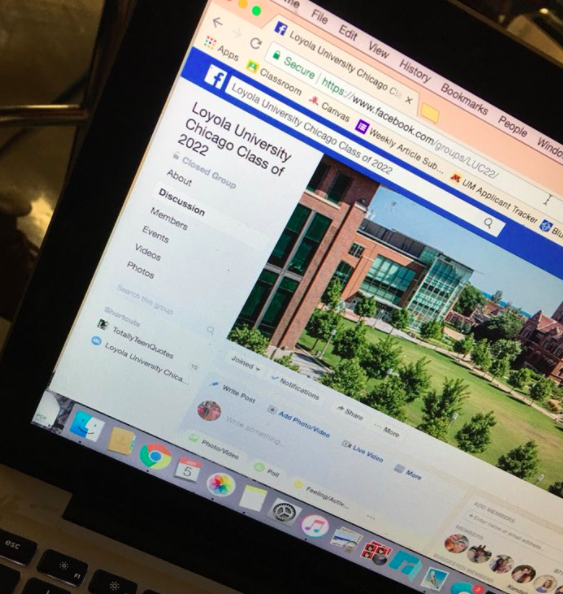 Hang on for a minute...we're trying to find some more stories you might like.
Seniors are deciding on their college choice for the upcoming 2018-2019 school year. With this comes excitement, a sense of relief, but also the most crippling fear—finding a roommate. Students say they join Facebook pages strictly for people attending the school in the class of 2022, giving them a place to post photos and describe themselves to find a roommate match.
Arrowhead senior and Broadway member Matthew Nienhaus says for him, the search has already begun. According to Nienhaus, the residence forms containing roommate information are due in late May for Belmont University in Tennessee.
"I'm going to Belmont University in Tennessee to study contemporary songwriting. I am usually good at making friends, but you never know if the person you decide to room with is going to be a little crazy or not." Nienhaus says. "I joined a class of 2022 Facebook page back in October when I knew I was definitely going there, but I still have no luck. Everyone seems to find them within a few days and no one has struck my eye as someone who I would be able to live with."
Senior Chris Krier has had better luck.
"I'm going to the University Wisconsin-Milwaukee, and I'm rooming with a friend who goes to Kettle Moraine. We've had these plans since like sophomore year, so it has never really stressed me out," says Krier. "We are having difficulties deciding which hall we want to live in, though."
Some larger schools, such as Loyola University Chicago or New York University, have up to 16 residence hall options according to their websites. Belmont
Nienhaus says, "At Belmont, and I think a lot of other schools, they have two dorm buildings that offer private bathrooms and big closets. The faster you turn in your housing applications, the more likely you are to get your top choice."
Any seniors with questions regarding housing or college in general can see their guidance counselor at any time in the office.