How Distracting is Technology for Teens?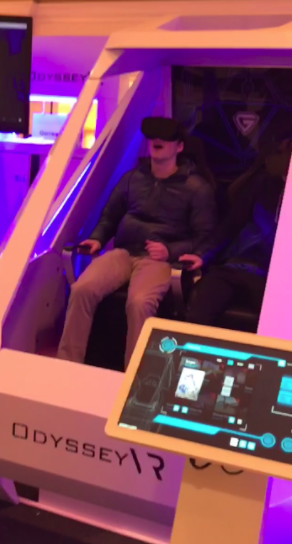 Hang on for a minute...we're trying to find some more stories you might like.
A study done by the Journal of Media Education determined that a student checks their phone at least 11 times in a day if not more. The survey interviewed 675 students in 26 states. The study also showed that students use 20 percent of their class time on a device unrelated to class. Are students using it as a tool to help them with problems or using it for their own entertainment?
Arrowhead Senior Tyler Heineck said, "I think that technology disrupts schoolwork because technology is interesting. It's more of a priority of what you can focus on. I could pay attention to my TV screen all day because it's enjoyable while some people tune out teachers when they talk and talk and sometimes don't give students the chance to interact with whatever they are teaching. If the school didn't have a policy regarding use of technology then nothing would get done either. I believe that if there was a way to make school better for the students, many of the students would be able to focus and get more work done."
In a study done by professor Larry Rosen of California State University conducted a survey to see whether or not teens are affected by technology related distraction (twincities.com). In the study he would observe the students studying and at every minute and they would record what they saw. He found out that the attention span of the surveyors was three to five minutes.
Arrowhead Senior Austin Cummings said, "I definitely think technology has shortened my attention span. When I am at home doing homework I constantly check my phone and social media. I also am catching myself using technology when I don't need it and shouldn't be using it. I most likely spend hours in front of electronics every day. I believe it has taken a negative impact on me more than it has helped."
Almost all schools use technology as some part of their curriculum in the US and 88 percent of teens 13-17 have a phone or access to one according to the Journal of Media Education.
Arrowhead Senior Hayden Henning says, "Technology is not distracting me from my homework. I know this because I keep track of what I have to do for homework after school. I think about if I have homework and if I have any tests to study for. I usually close the door when I do my homework so I can't be distracted from the TV or music. Schools still have policies regarding technology but kids find a way around it, being distracted is up to the person and their discipline."
Multitasking is when somebody is able to complete multiple tasks at one time. But when put to the test in a study by Harvard University it shows that multitasking leads to a 40 percent drop in productivity and a 10 percent drop in IQ.
Arrowhead Senior Aiden Kunz said, "Technology can be distracting.You just have to know how to work it into your schedule without being totally oblivious to the world. Some people can use it throughout the day at a moderate level and others can't help themselves."