Fall Sports Fading Away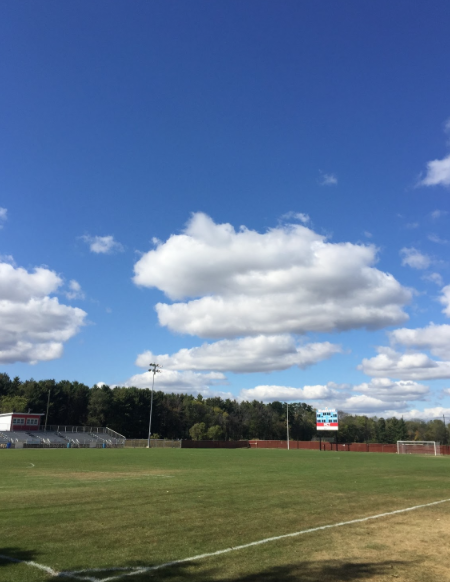 Hang on for a minute...we're trying to find some more stories you might like.
So many Arrowhead fall sports are coming to an end in the next 3-4 weeks, including football and other popular sports. The football team has three weeks left, which means three games left. The team needs one more conference win to make it to the playoffs. This is attainable as all three of the remaining games are conference games.
On friday the 29th they will take on Waukesha West at Waukesha West high school, and they will follow that with the last home game of the season against Mukwonago. Finally, they will take on Waukesha North.
The playoffs will begin following the last week of the regular season, and will occur once every week.
Senior football player, Ryan Kaiser says, "It's bittersweet, because I'm gonna miss it when it is over, but I would like to have a break some time soon."
Another sport coming to an end is boys soccer. In order to win the conference they have to win the remaining games against conference opponents. They have two games left and only Oconomowoc is ahead of them in the standings. Soccer playoffs will begin in two weeks, and the team has been on a roll recently with two huge conference wins against the undefeated Waukesha West and another against Catholic Memorial who was undefeated in conference before Arrowhead played them.
Girls tennis is also nearing an end, as they just won conference with 33 points. Runner up was tied at 28 each and was Kettle Moraine and Catholic Memorial. Next week will be there sub sectionals match and if they win that, they will move on to sections for a chance to play at state the weekend following sectionals.
Boys and girls cross country will wrap up their season in these next 2-weeks depending on how well they do in sectionals and regionals. First comes Sectionals where the best team will advance to regionals. Sectionals will have 8 teams involved and the team with the most points in the end will move on. In regionals it is the same format except the one with the most points advances to state.
Girls golf looks strong going into the state tournament as they just won regionals. Before the postseason and sectionals the girls team was ranked #1 in the state and the favorite to win it all. As the girls team was dominant and went to state last year, they look to repeat the following year. Regionals already ended, so state will be next week, so their season is wrapping up aswell.
There a few other sports that would like to make a strong final push in the postseason, like boys and girls volleyball and girls swim and dive. Even though the boys came off a tough loss to Catholic Memorial, they still have the talent to make a deep run at sectionals, regionals and possibly state. The same goes for the girls team as they have the chance to go deep as well.
Although the fall sports are coming to an end, some students are excited for the winter sports coming up soon. Tony Peterson says "I'm more excited to see fall sports end, because that means winter sports are coming, and I can't wait for hockey to start up again.