Arrowhead Students Get Ready for Homecoming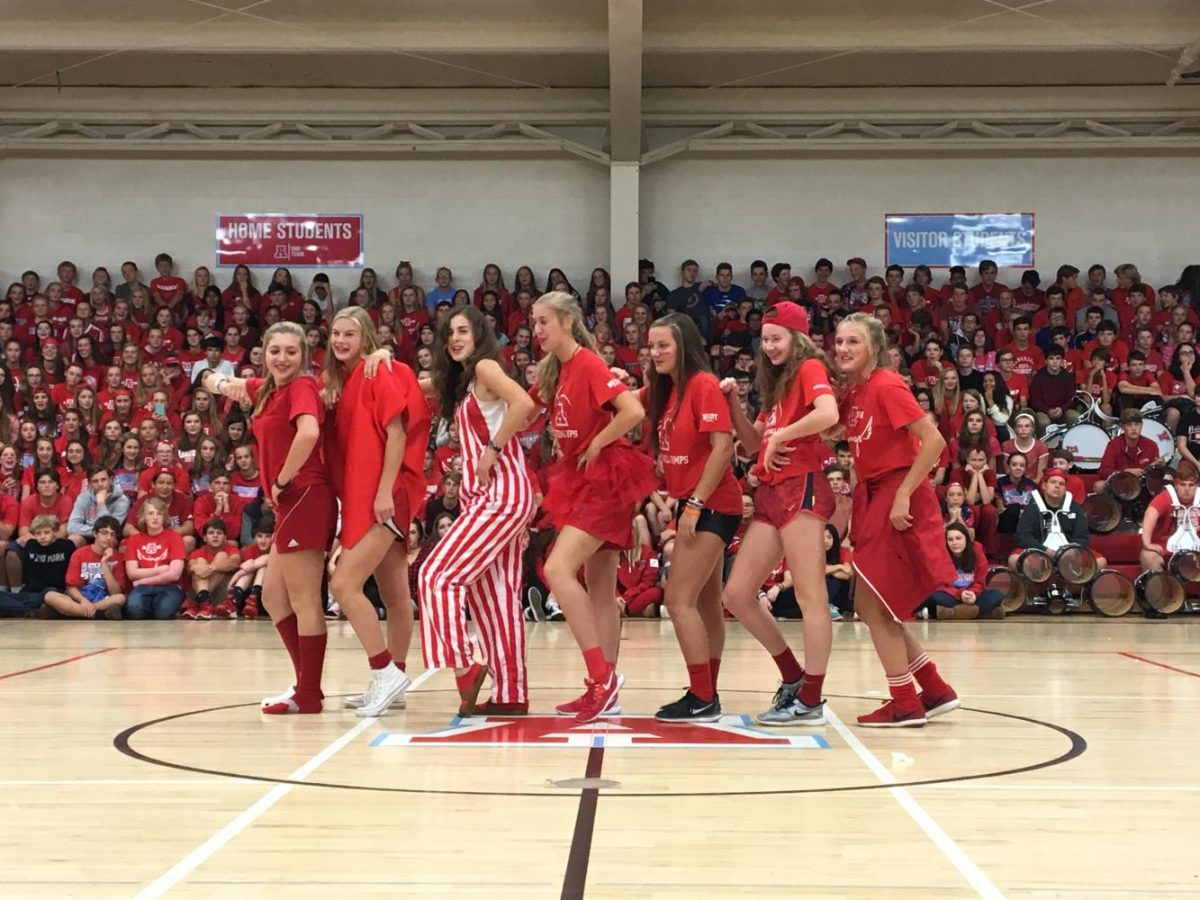 Saturday, October 7th will mark this year's homecoming for Arrowhead students. The theme this year for homecoming is Beauty and the Beast.
The week of October first will be a busy one for students. Student Senate, who is in charge of Homecoming, has many activities planned.
The week will kick off on Sunday with the annual homecoming parade beginning at 4:30pm and the staff versus student football game to follow at 5:00pm on the AHS football field.
The parade starts on State St. in downtown Hartland. Addie Siepmann, the AHS Student Senate president says, "It's a great opportunity to see our school in action, and a little competition is always fun".
On Wednesday, October 4th, in the North Campus Theater, Student Senate will be showing Beauty and the Beast. The show and popcorn will be free and the movie will begin promptly at 7:30pm.
Friday, October 6th will be the pep rally during school at North and South campuses. According to Siepmann, some of the events at the pep rally will be a lip sync battle, a basketball game, a relay race, and performances by Broadway Company and the Hawkettes.
That night, Arrowhead football will be playing Mukwonago at 7:00pm.
Sophomore Josie Salzman says, "The pep rally was so fun last year. I can't wait for this year."
The Homecoming dance will begin Saturday at 7:30pm and run until 11:00 at North Campus. A student ID must be present with tickets, and students must enter through door one at North Campus.
There will be a mandatory coach check upon arrival and students will be able to access belongings throughout the night. Student Senate also state that no stilettos will be permitted on the dance floor.
Homecoming tickets will be sold starting September 25th through October 6th. The ticket price is $15 and will be sold during lunch hours at both North and South Campus. All tickets are non refundable. Last call tickets will be available Saturday, October 1st from 9:00 am to 11:00 am at North Campus.
Another thing that will occur Homecoming week will be dress up days the week of October first. Monday will be pajama/college sweatshirt day. Tuesday will follow with ugly sweater day. Wednesday will be a Hawaiian theme. Thursday will be jersey day. Friday will conclude spirit week with red out for the pep rally.
"It's a great way to get involved," says Siepmann. "Who doesn't like to dress up?"
More information can be found on the Student Senate website.