History of Cinco de Mayo Surprises Students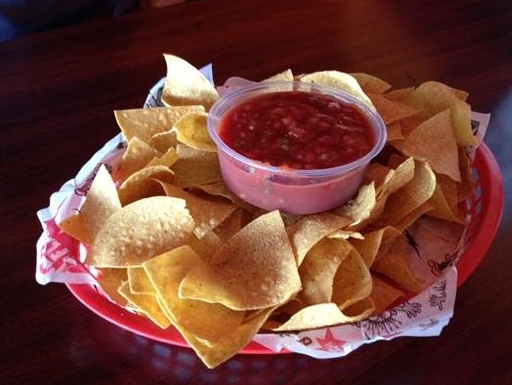 This past Friday, May 5th, was the Mexican celebration of Cinco de Mayo. Despite popular belief, Cinco de Mayo isn't Mexican Independence Day. Mexican Independence Day is a national holiday in Mexico and celebrated on September 16th. Cinco de Mayo is the anniversary of Mexico's victory over France at the Battle of Puebla during the Franco-Mexican War in 1862.
Arrowhead senior Nate Schultz says he always thought Cinco de Mayo was celebrating Mexico's Independence Day.
"I had no clue that Cinco de Mayo was not the Mexican Independence Day," Schultz said. "I always thought differently. The celebration I know is awesome and I love Mexican food."
Mexican historian and philosopher on Mexconnect, Justo Sierra, wrote about the day of the Battle of Puebla.
"'Its moral and political results were immeasurable.' Sierra said. 'The entire nation was thrilled with enthusiasm. Surely no Mexican, whatever his party, was downcast by the victory. The remotest Indian village felt the electric current of patriotism that sped like lightning through the land, awakening many a sleeping conscience. The people were inspired to make a supreme effort.'"
The Mexican resistance, with support from the United States, helped Mexico secure a victory years later in 1867. The timing wasn't coincidental because by the mid-1860s, the American Civil War ended.
The United States, which had largely ignored foreign affairs during wartime, claimed that France was in violation of the Monroe Doctrine. The Monroe Doctrine, crafted in 1823 under President James Monroe, was a declaration that we would stay out of European affairs if Europe stayed out of North and South America and that failure to do so would be considered an act of aggression.
When France wouldn't leave Mexico, the US sent troops and a message to the border. The French army would eventually surrender to the Mexicans.
Cinco de Mayo is currently celebrated not only in Mexico, but largely in the United States. It is highly celebrated in Mexico, mainly in the state of Puebla where the battle was won.
People celebrate with Mexican food, especially with beverages like margaritas. A margarita is a cocktail made with tequila and citrus fruit juice, lined with either salt or sugar on the rim of the glass.
Many businesses had special offers going on for the holiday.
Moe's Southwest Grill had specials on catering, as well as a free cup of queso if you registered with Moe's Rockin' Rewards Program.
Bahama Breeze, a popular Island grille across the nation, sold five dollar margaritas and hosted a block party at several locations that included specials.
Taco Bell made reservations for 32 lucky fans to go to the Taco Bell headquarters test kitchen, in Irvine, California, to enjoy a complimentary dining experience created by Taco Bell's top creators and chefs.
If you were not able to experience the flavor and commotion of Cinco de Mayo this year, the next is less than 12 months away.