A Leader Who Left a Legacy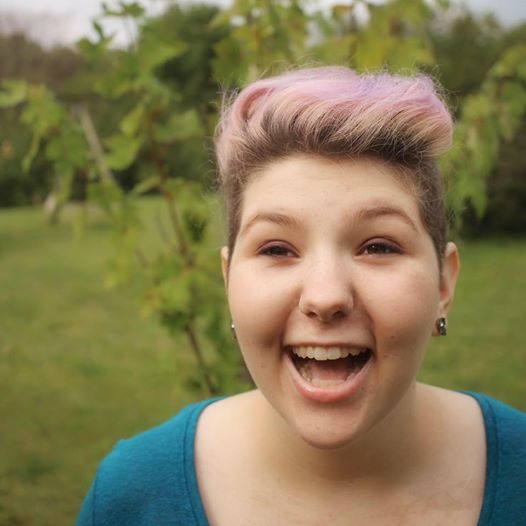 On Friday, March 24th, 2017, a beloved Arrowhead student, Iris Marett, passed away after a long fought battle against Ewing's Sarcoma, a rare form of pediatric bone cancer that grows in the bones and soft tissues of the legs, pelvis, spine, ribs, or arms and can spread to the lungs and bone marrow.
Marett was first diagnosed with cancer on August 14, 2015 when she was 17 years old. Initially, Iris and her family thought the pain she was experiencing was due to a sports injury. According to St. Ben's Children's Research Hospital, this a common misconception of patients with this type of cancer. Originally, Marett's pain started in her back. Doctors thought it was a slipped disk; however, after tests were conducted, they found the cancer. Iris started chemo treatment a week later, and she had undergone treatment since then.
In May of 2016, Marett's doctors declared her body contained "no active disease." But two months later in July, they found a tumor in her shoulder. Marett went through more treatment occurred, and four months later in November, a subsequent shoulder blade was removed.
There are three ways this disease is treated. Chemotherapy, surgery, and radiation therapy such as external radiation and internal radiation are used to treat patients.
Traci Marett, Iris' mother said, "When Iris was diagnosed, our life changed completely. The treatment for her type of cancer is extremely difficult and time consuming. We put life on hold for a year to put all our energies into fighting this disease."
According to St. Jude's Children's Research Hospital, about 70 percent of children diagnosed with Ewing's Sarcoma are cured. For children diagnosed after the disease has spread, the survival rate is less than 30 percent.
Marett said, "During her battle, we weren't able to put much energy into raising awareness. We were in pure fight mode."
However, the family was able to participate in a video interview for Milwaukee Moms, and a Fox6 news story about their trip to Oahu, Hawaii, sponsored by Make-A-Wish Wisconsin.
Iris Marett told fox6now, "The trip kind of lets you have some of that joy back that the chemotherapy and the treatment kind of take away."
Despite the situation Marett was in and the endless trips to the hospital, she still took the time and effort to enrich the lives of others. According to Traci Marett, Iris often sponsored families, and gave gifts to those who needed them.
Traci Marett said, "Some friends of mine have started a movement called Random Acts of Iris to encourage people to give to others in the same unbridled way Iris did."
Not only did Marett's battle against cancer deeply affect her, it also took a toll on the whole family.
Traci Marett said, "The hardest thing to accept is you're not the one going through this. I'm along for the ride, that's all. As a parent you want to take away any pain your child has, but you realize you can't. It's a hard pill to swallow. There is no option but to be strong for your child.
Iris is the most resilient person I've ever met. Cancer slowly and systematically took everything from her, but she never stopped trying. Her motto is 'Just go for it!', and she maintained an attitude of pushing ahead with everything she had all the way up until the end. Iris had an incredible giving spirit. She loved to sponsor families for Christmas and give thoughtful gifts to those who needed a pick me up."
A reverence service honoring Marett's life was held at Lake Country Unitarian Universalist Church on Saturday, April 8th, 2017 starting at 11:00 a.m. with a receiving line. The service started at 11:30 a.m.
The Marett family asked guests to dress in color to represent Iris' style. They also request for guests to bring special photos of Iris for a scrapbook. There will also be cupcakes for sale at the service, and all proceeds will benefit Iris' favorite charities: Planned Parenthood, Carson Sarcoma Foundation, and the MACC Fund.
There was a Thanksgiving-style poster-service potluck at the home of the Maretts (N64W30605 Beaver Lake Road, Hartland). They asked for guests to bring a dish to pass.
"If you've met, or seen Iris in action, you have a sense of what she's about because Iris has always been a kid who is full on and out there at all times. She's not really one to hold back. She's loud and loving and bold and opinionated and kind and supportive." said Marett.