Autumn Approaches With Good Spirits At Arrowhead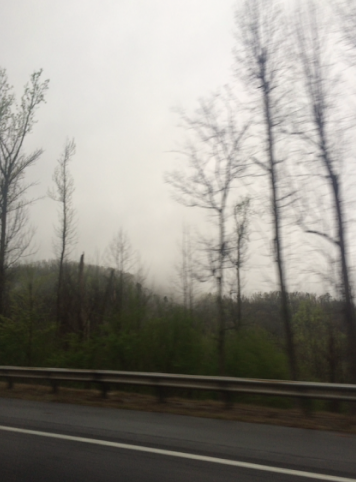 In small sporadic waves, fall is just around the corner in Hartland, Wisconsin. With the crispy, chilly, fall air slowly setting in, excitement for the upcoming season is beginning around Arrowhead.
The first day of fall was September 22, 2016. Though the signs of fall such as the leaves changing, and pumpkin picking have not fully begun yet, Arrowhead students are already discussing why they are excited for fall, along with what they would love to do.
"What excites me the most about fall is the feel of it. I love the almost nostalgic feeling that you get when you reflect back on your summer and you can feel the upcoming holidays and the homeliness they provide. As well as the weather is perfect and gorgeous and the fashion is riveting and as equally as beautiful. Everything is warm and cozy and there are so many fun activities to do. Pumpkin farms with games, food and cider are my favorite. I think of bonfires, camping, sunny days and cool clear nights, leaves falling, pumpkin carving, apple picking, sweaters, boots, jeans, pie, lots of good food, corn mazes and so much more. All of those things I correlate with happiness.You can do almost anything in fall because the weather is always nice and not too hot or cold. I also love Halloween and the spooky feel it gives. Fall is actually my favorite time of year. It's right in between the fun summer and the holiday season of winter. I think it's perfect," says Lexie Newman, a junior at Arrowhead High School.  
With fall in the air, that also means that Arrowhead High School has upcoming events in store such as homecoming. Homecoming is on October 1, 2016. Arrowhead High School is preparing for all of the activities leading up to the big night, such as Hawkfest, and school dress up days. While Arrowhead students are finding a date with the perfect outfit.
"With fall just around the corner there's many things I'm excited for like big comfy sweaters, carving pumpkins, pumpkin spice everything, and obviously homecoming. I'm really excited for homecoming because I believe whether you get a date or not the whole point of homecoming is to have fun. Usually dances are not my thing, but there's something special about getting dressed up for a high school dance that seems so special. I especially love getting ready with my friends before homecoming because it's another memory that is in the making. In general, I believe that homecoming is a very fun time of the year. Because it's the first big dance/event of the year and everyone looks forward to it. Also during Homecoming week it's always fun to dress up on the different spirit days, and go hang with some friends at the homecoming football game. Overall I think the idea of homecoming is great because it marks the start of fall, and it gives people an opportunity to have fun," says Maria Beilke, a junior.
Autumn is a time for letting go and releasing things that have been a burden. Often regarded as a melancholy time, fall has inspired many students to feel a certain way where students have shared what made fall seem so admirable and homely.
"It gives me this fuzzy warm, upbeat feeling and it uplifts me because I think everything about the season is wonderful. It's an indescribable feeling you get. It's like when you're looking at stars or walking in nature and really look around you. I feel more aware and active in fall. There is so much change going on around you and it's not like sad but more beautiful than anything," Newman says.