The Quest To Finding A Roommate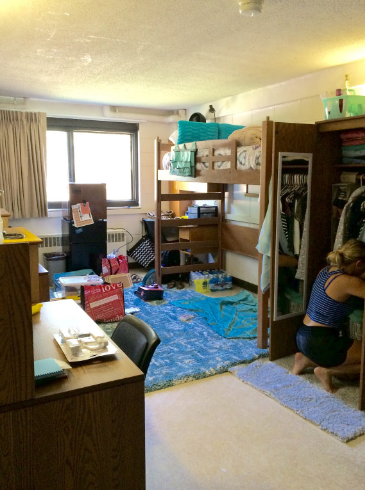 Finding a roommate can be difficult for freshmen entering their first year of college. The first year of college can be scary. Now, invision searching for someone to live with for a whole school year. Living with someone who is a stranger could be completely horrifying. But there are ways to avoid awkwardness during the first encounter with a roommate.
Most students who are entering their freshman year of college find a roommate online. Most colleges have surveys online that lead to finding the perfect roommate. Some of the colleges that have online surveys are La Crosse, Milwaukee, and Eau Claire. The survey includes some of the following: hobby, gender, and cleanliness. There are plenty of ways to finding a roommate; however, some students aren't so lucky.
Students who request to have one roommate may end up with another. This can happen due to the amount of freshmen who are going to that certain college.
A previous freshman who attended UW-La Crosse, Kiley Beth, said, "Last year I did the survey online for finding my roommate. I got my roommate and she was perfect for my personality; however, my roommate and I ended up getting a third student to live with us in a dorm. I got used to having two roommates, but it was too much for me and I hope I don't have to worry about that again."
Arrowhead students who are going to college this year should get a head start choosing who they want to room with. By the end of summer, most kids say that they should have everything picked out and ready to go for their first year.  
A previous freshman who did not use the survey technique, Ashley Banaszak, said, "This past year I ended up with someone who I did not like. She did not have the same personality as I did and I hardly talked with my roommate. I did not use the survey technique and now I realize that I should or request one of my friends in order to get the person who I want to room with."
She also said, "Arrowhead made me prepared in every way for finding a roommate. I learned ways through the internet by finding who I would want to room with. I chose not to do that and the outcome wasn't so good."
With a roommate of choice or at random, college continues to give freshmen a new start to a new beginning.