Picking Your Perfect College Roommate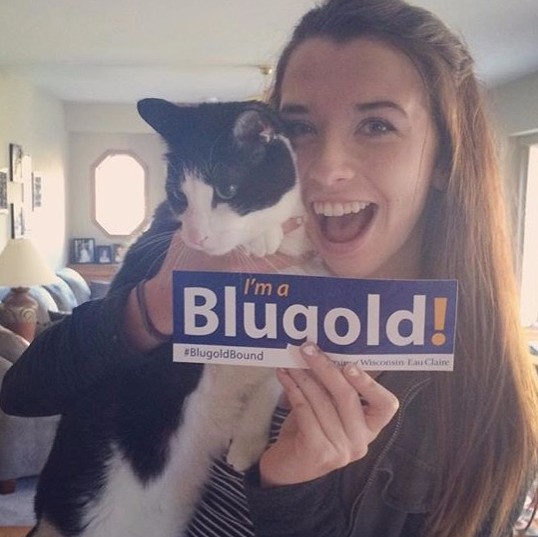 At Arrowhead High School and high schools across the nation, students have been receiving acceptance or rejection letters from colleges they applied to this fall. Now students need to make the commitment of where they are going to spend their next four or five years.
Arrowhead counselors say that May 1st is the date students have to commit where they are going to go to college. But if students wait until that May 1st deadline, they could lose out on picking a roommate that fits them the best.
At most schools, students have multiple options to choose from when it comes to the location of the room, the style of room, and who to live with. These options could range from being close to a dining hall, having two or four people living in a dorm, and a random or selected roommate.
Seniors at Arrowhead are already committing to college and choosing who their roommates will be.
Gavin Burkhart, a senior, says he has committed to Old Dominion University in Norfolk, Virginia. "I am hoping to be matched up with someone from the sailing team there so we can share similar interests,"  he says.
If students are looking to find a roommate online there is a website called roomsurf.com. This website works like a dating website. Students take a survey about themselves and then say what school they  are going to and they can connect with others that have similar interests.
Senior Maddie Kopecky who has decided to go to the University of Wisconsin Oshkosh,  says she has used this website: "I really like being able to see what my potential options are for roommates. It is a super handy website to have access to as a senior, especially when it comes to finding someone that I am going to live with for a whole year. I also think it is important to find a roommate before [senior] year is over because this is when others are thinking about it. I want to get the dorm I want with the roommate I found."
Something else that seniors are considering is if they should room with someone from high school– even their best friend.
www.universitylanguage.comhas some facts seniors can consider when thinking of rooming with your best friend: "You may miss out on new experiences, Your social life can take a hit, Your old habits will be harder to break, and your friendship is likely to go downhill."
There are a lot of considerations seniors have to think about. Hopefully they will luck out and find their perfect roommate.