Trick or Treating: Staying Safe with The Teal Pumpkin Project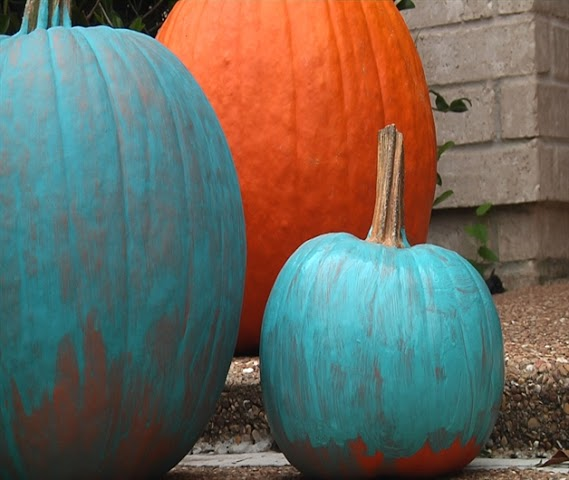 During the weekend of Halloween, in the Hartland area, and the weekend before, kids load up pillowcases full of candy treats going door to door saying, "Trick or Treat!"
Some Arrowhead students, however, say they are disappointed when the house they go to only has peanut butter cups and chocolate bars. Often these complaining  kids have food allergies that don't allow them to eat  candy.,In some cases, students say they can't go Trick or Treating because of the severity of their food allergy.
Thankfully for those with allergies, houses in this area are encouraged by their neighborhoods to participate in the Teal Pumpkin Project™.
The Teal Pumpkin Project™ is organized through FARE- Food Allergy Research & Education. There's a pledge for families to sign that want to participate in this project. The pledge states, "This Halloween, I pledge, to show some extra kindness to the kids I know. I'll get some non-food items at the store, like glow-sticks, bracelets, stickers, and more! I will put my teal pumpkin proud on display, on my porch, window, or even bale of hay. My teal pumpkin means I support children with food allergies, because all kids deserve to have a safe, happy Halloween."
Families in Hartland are participating in the project this Halloween season. On the Teal Pumpkin Project™ website, there is a map that you can look at to see what houses in your neighborhood are participating in this, and where your kids can get non-food items.
Some families that signed the contract are The Arndt family, Zuehl family, Cochrane family, Roland family, The Dean and faren Family, The Schulz family, LeConte family, The Peters family, and even the Silly Willyz Business.
Checking out the calendar will provide  plenty of options for kids who want to go to non-food homes for Trick or Treat.
Senior at Arrowhead High School, Sophie Siepmann says, "I think this is a great thing that families are doing in the area. I wish that they would have advertised this more at school because I think more people here would have participated in it. I have heard of people doing this last year at school and they said it was a very cool experience."
Kids can find what time Trick or Treat is on the Milwaukee Journal Sentinel's web page. Here is a recap of Trick or Treat times:
Brookfield (city): 5-7:30 p.m. Oct. 31
Brookfield (town): 6-8 p.m. Oct. 31
Chenequa: 3-5 p.m. Oct. 31
Delafield (city and town): 5-8 p.m. Oct. 31
Hartland: 6-8 p.m. Oct. 31
Merton (village): 5-8 p.m. Oct. 31
Merton (town): 5-7 p.m. Oct. 31
Nashotah: 5-8 p.m. Oct. 31
Oconomowoc (village and town): 6-8 p.m. Oct. 31
Oconomowoc Lake: 6-8 p.m. Oct. 31
Pewaukee (city): 3-7 p.m. Oct. 31
Pewaukee (village): 5-7:30 p.m. Oct. 31
Summit: 6-8 p.m. Oct. 31
Sussex: 6-8 p.m. Oct. 31
Wales: 4-6 p.m. Oct. 31
Waukesha (city and town): 5-7 p.m. Oct. 31
For readers looking for more information on the Teal Pumpkin project, look at the website and sign the pledge at http://www.foodallergy.org/teal-pumpkin-project.
Leave a Comment