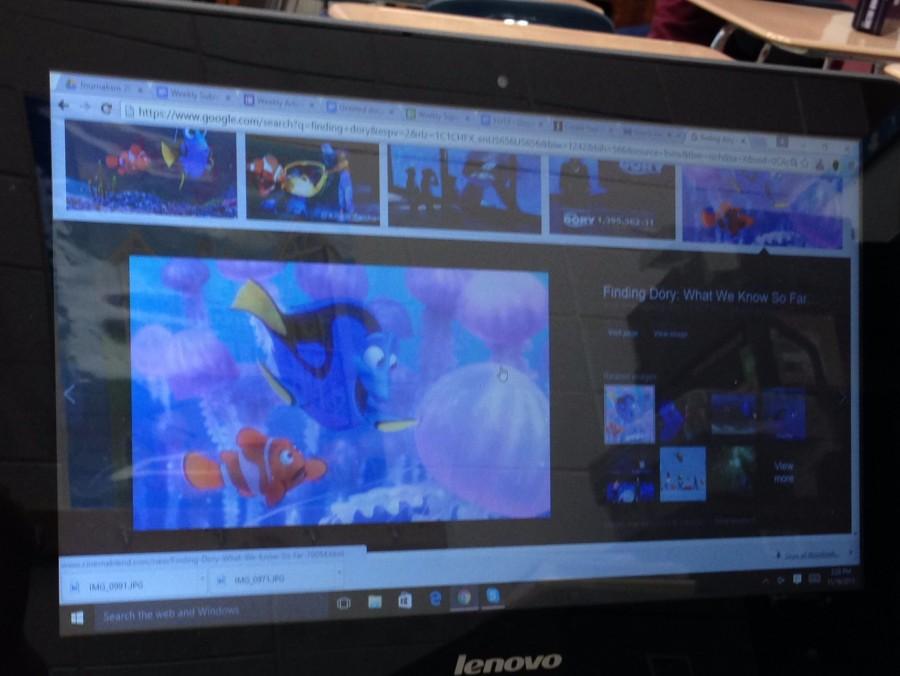 Finding Dory Coming to Theaters
Since the early 20th century, Disney has been making cartoons and other films. In 2006, The Walt Disney company bought the computer animation film studio corporation, Pixar, for $7.4 billion. This was a transaction that resulted in Pixar being Disney's largest single shareholder at the time. In other words, Pixar was the biggest company that was part of Pixar
Pixar has created and released fifteen films, and they currently have eight movies in production. Pixar's films include Toy Story, A Bug's Life, Toy Story 2, Monsters Inc., Finding Nemo, The Incredibles, Cars, Ratatouille, WALL-E, Up, Toy Story 3, Cars 2, Brave, Monsters University, and Inside Out.
These movies also scored huge in boxoffices. All fifteen Pixar films have received well over $300 million in boxoffices worldwide.
In 2003, Pixar created their second most popular film according to worldwide boxoffices, which was Finding Nemo. The movie received over $900 million in worldwide boxoffices. After gaining popularity, people wanted a sequel. In June of 2016, fans' dreams will come true.
The sequel, which is coming to theaters thirteen years after Finding Nemo, is called Finding Dory. The movie, Finding Dory, will feature Dory (Ellen DeGeneres) the forgetful fish, embarking on a quest to reunite with her mother (Diane Keaton) and father (Eugene Levy), with the help of Nemo (Hayden Rolence) and Marlin (Albert Brooks).
Ellen DeGeneres, who plays the role of Dory in the film, told People Magazine why she was so excited to reprise this role.
"It means a lot to me because it is a really sweet character. And she's flawed, and I think that it's important for kids to grow up and see flawed characters," DeGeneres said. "And she has a relationship with all the other fish and even though they're frustrated with her, they love her."
Besides DeGeneres, other people are excited about the movie too. Arrowhead junior Bronson Esteves, is also one of those people who is hoping for the best with this movie.
"I hope it lives up to its expectations and it's been many years since the original movie came out," said Esteves.
Because the original film, Finding Nemo, came out thirteen years ago, a new generation of kids will witness a film full of fish and friendship, Finding Dory.
Finding Dory is set to come out on June 17, 2016.