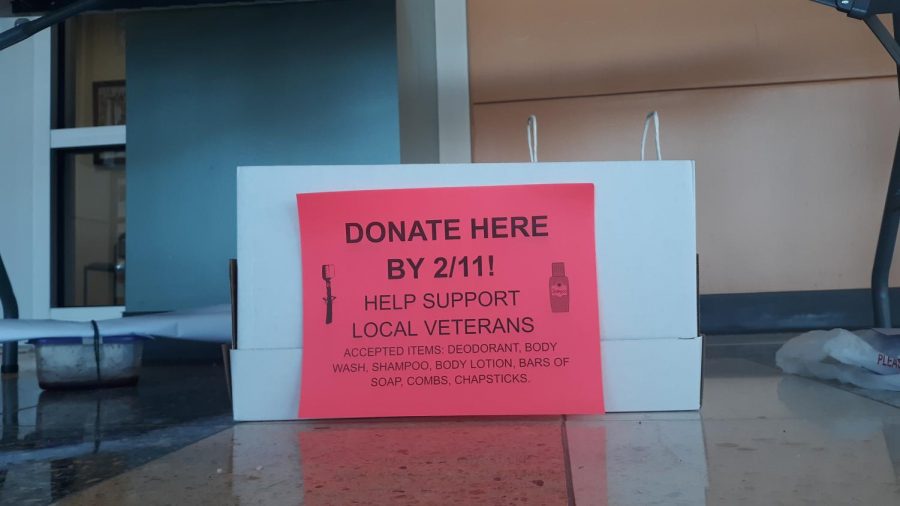 Arrowhead High School will be accepting items for the Toiletry Drive for the Milwaukee VA Hospital from February 1st through February 11th, 2021.  Students can find collection bins for these items in Social Studies classes and at Welcome Centers for both North and South campus.
On January 26th, 2021, Debra Paradowski, Associate Principal at Arrowhead High School, sent out an email to all students at Arrowhead High School pertaining to the SAVE'S (Survivor And Veteran Experiences) Toiletry Drive for the Milwaukee VA Hospital.
Arrowhead's website states that SAVE is a group of students at Arrowhead that interviews veterans from World War II, Korea, and Vietnam as well as Holocaust survivors in an effort to "save" their stories for future generations. This group hopes to honor these veterans before they are gone and to make others aware of the sacrifices made by their generation.
By looking up Milwaukee VA Hospital Toiletry Drive, people can find a government document titled "Milwaukee VA Medical Center Wish List" lists items needed for the toiletry drive.  These items include men's and women's socks, toiletries, umbrellas for men's clothing room, magazines & books, and iTunes gift cards to support i-Pads and i-Pods in all Veteran care areas. 
Listed in Arrowhead's email are specific items that students at Arrowhead will be providing for the Milwaukee VA Hospital.  These include body wash, deodorant, shampoo, body lotion, bars of soap, combs and chapsticks.
Ethan Damon, a student at Arrowhead High School, states "I will most likely donate. I would most likely donate deodorant since for some reason I have a bunch of extras."
In Paradowski's email, she states "Please join us in this worthy cause and be part of something bigger than you.  Let's make this the best toiletry drive ever!"*