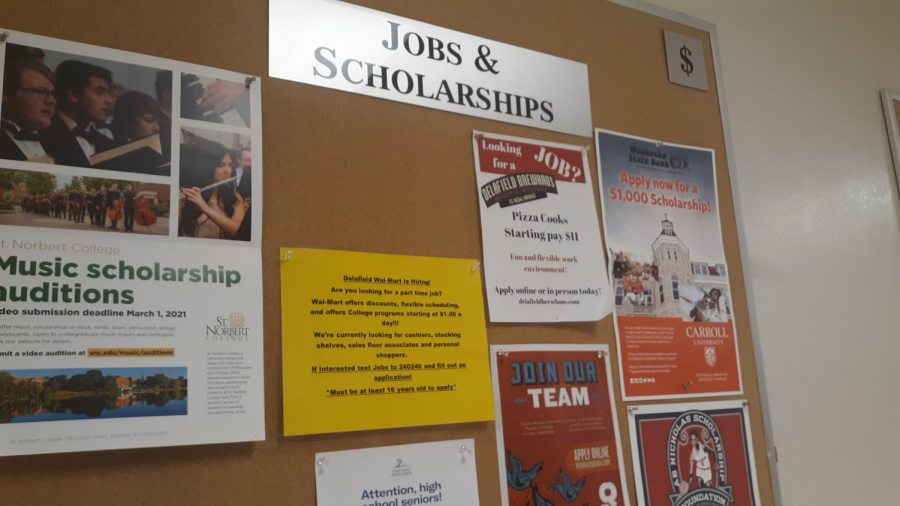 The Arrowhead Scholarship Fund (ASF) is a scholarship opportunity for college. According to the Arrowhead website, the fund was established in 1958 and has been helping seniors afford getting into their choice colleges for over 60 years. 
In an email sent by the Arrowhead Scholarship Fund to seniors and parents of seniors at Arrowhead, students will need to submit their form(s) by January 22nd, 2021 at 5:00 pm. 
The 2021 ASF Application Instructions linked in the email lists the requirements in order to apply for the ASF.  These requirements include an acceptance to a 2/4 year college, technical college, or university, and a GPA of at least 2.5. These forms will need to be submitted via Google Forms, which are linked in the email. 
Listed in the email is also a Checklist for the 2021 ASF Application, which recommends applicants organize materials such as: An employment worksheet, community service worksheet, extracurricular worksheet, essay, copy of ACT/SAT results for upload, authorization form, actual online scholarship application, and two recommendations (one teacher and another teacher or other person).  At a later date, the ASF will also request an Unofficial Self View Transcript from the student's Parchment account along with their updated GPA, both taken from their grades from the first semester of senior year.
On top of this, the email contains instructions and an application specifically for Technical/Vocational school and/or Manufacturing.  These forms are for students planning on attending a technical or vocational college and/or pursuing a career in manufacturing.
A quote from the 2021 ASF Application Instructions file states "The Arrowhead Scholarship Fund sponsors scholarships for students. Criteria for these awards include academic performance, school involvement, character, leadership,employment history and community service. Students planning to attend two- or four-year colleges or technical colleges are encouraged to apply."
Ethan Damon, a student at Arrowhead High School, states "I do plan on… [applying for a scholarship at Arrowhead] and I have already done so. I do know what I am required to do [in applying for the scholarship] since I've actually done it."  
If students have any further questions, they can email [email protected]