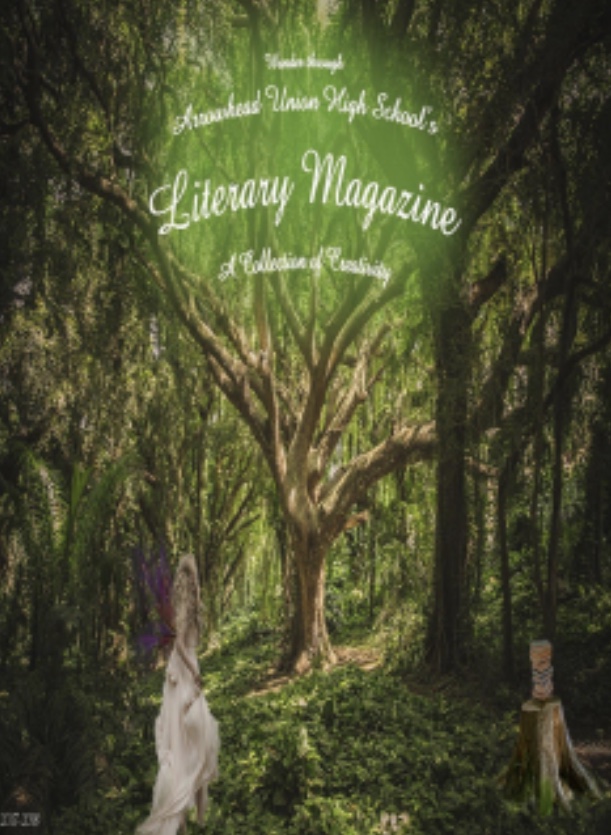 Every year, Arrowhead publishes a Literary Magazine. The magazine consists of poems, short stories, vignettes, art, and photography submitted by Arrowhead students. Students can now submit pieces for the 2018-2019 Literary Magazine.
Arrowhead has been publishing the Literary Magazine since 2006 under advisor and AHS English teacher, Elizabeth Jorgensen.
The magazines from prior years can be accessed through the Literary Magazine page on the Arrowhead website.
The Literary Magazine isn't just for aspiring short story writers. Some of the other categories include poetry, photography, and art. The Literary Magazine page on the Arrowhead website says the magazine is also looking for students who want to be editors for this year's publication.
Jorgensen says, "In 2016 and 2017, our literary magazine was recognized by the National Council of Teachers of English as an above average literary magazine. We are waiting to hear the results of the 2018 competition."
Students are allowed to submit as many things as they want to the magazine. All they have to do is email their work to the editors.
Jorgensen says, "I am really excited about the submitted writing. Students at Arrowhead are creative, thoughtful and insightful."
The magazine editors are in charge of reading the submissions. The editors choose winners at the end of each semester. They also pick the pieces that will be published in that year's issue. This year, Arrowhead senior Rachel Kriehn is the senior editor.
Kriehn was one of the award winners for last year's issue. She says she had always been scared to share her writing with others. By sharing her work with the Literary Magazine, she believes she has become bolder, kinder, and more open.
At the end of each semester, the best pieces of each category are chosen by the editors for monetary prizes. The winning students are also awarded a certificate. Winning students usually are given a t-shirt too.
Jorgensen says, "Our prizes vary from $100 to $20. We are also working with Mrs. Mook's digital classes. Students in Mrs. Mook's classes are creating covers for the 2018-2019 Literary Magazine. The editors will select their favorites and not only use them in the magazine, but also present those students with monetary awards."
The Literary Magazine page of the Arrowhead website says that being selected to be published could look good on resumes and college applications.
"I encourage all of my students in creative writing to submit to the literary magazine," says Jorgensen.
Megan Resch is a junior in Jorgensen's Creative Writing class. She says that she has been writing for years and is excited for the opportunity to share her work. Resch says she has a hard time believing her pieces are any good. She hopes she is chosen as a winner so she can build confidence and openness in sharing her writing.
If students are interested in submitting pieces for the Literary Magazine, they can email their work to [email protected]
Kriehn says, "I absolutely think other students should submit to the Lit Mag. It's such an incredible experience…Being in the magazine means you've been published. That's an accomplishment. Put that on your college applications. If you win, even better. Most importantly, it's a chance to share something important to you with a community of people who will appreciate it. That is priceless."