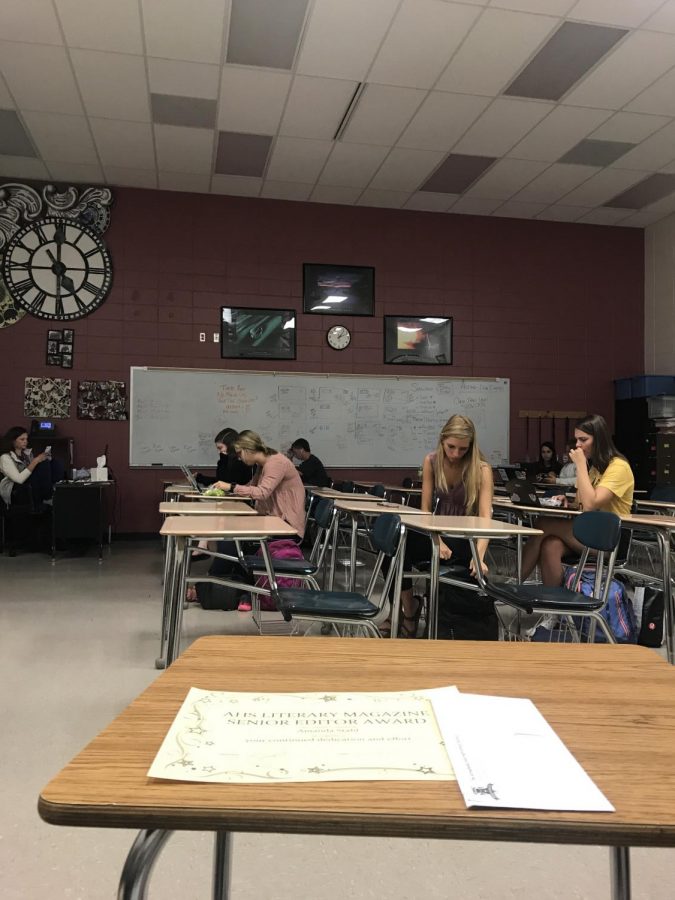 Arrowhead High School's 2017-2018 school year is coming to an end. With graduation on June 2nd, 2018, seniors are taking a step forward into a new environment. With college around the corner, seniors are reminiscing on the four years spent at Arrowhead High School. Many seniors want to leave advice for incoming freshmen.
Taylor Dora, a senior, says, "If incoming freshmen could take any advice from me, it would be to realize that looks and fitting in isn't everything. I had to learn this and I can say that I can fully feel like myself at school. You may not have lots of friends but you find people like yourself, and that's really all that matters. It's good to embrace your own style and personality because everyone is unique."
Sophie Carey, a senior says, "Do your work and don't let yourself slack. Ask questions, and don't be scared of your teachers because they're just people too. Making little bits of progress is still valuable progress."
"The advice I would like to give to incoming freshmen would be to work hard in your classes, don't get behind or slack because from here on out, your GPA matters," says Lexi Oleniczak, a senior.
Seniors at Arrowhead High School encourage freshmen to stick with their roots and to feel free to take on the role they desire. Freshmen year is an important time to take advantage of all available opportunities that high school has to offer and find yourself.
"I've learned throughout my time at Arrowhead that you can't gain everyone's approval and not everyone is going to love you and that that's perfectly okay. You can't get down on yourself and allow it to bother you. Your real friends will stick around," Oleniczak says.
"When in high school you have to understand that everyone makes mistakes, so it's no use to pretend you're perfect or be embarrassed about getting something wrong. You're still intelligent and capable if you're not good at something, and you are able to learn anything if you have the will, the time, and the support," Carey says.