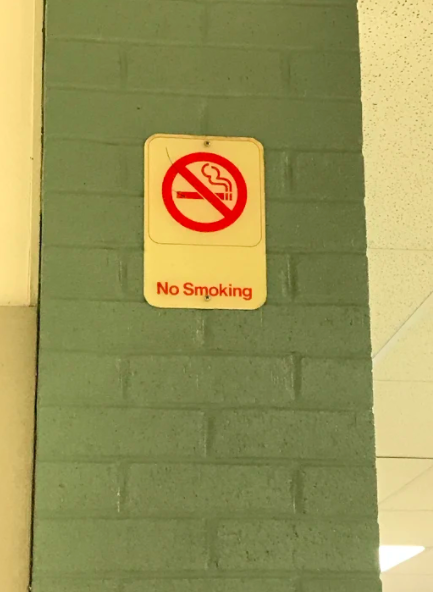 According to DrugAbuse.Gov, in the United States last year, more than one high-school student in every 10 used e-cigarettes. While e-cigs do not burn tobacco as conventional cigarettes do, they usually contain nicotine. That's the potentially addictive chemical in tobacco plants that gives smokers a "buzz."
According to ScientificAmerican.com, the new smoking trend vaping is not known to be more dangerous than cigarettes, but still possess a threat to heart and lungs. But vaping still comes with health risks, and these risks may be especially worrisome for young people.
According to Business Insider, "Though evidence suggests that e-cigs may be helpful to adults who are looking to quit smoking, research also suggests that vaping is an appealing habit to teens, and that those who pick up a vape pen are at a greater risk of smoking conventional cigarettes than those who never vape. That means that while adults who pick up vaping may be using it to quit, teens who use it may become addicted and eventually turn to traditional cigarettes."
These tobacco products are in high schools, where teenagers access harmful chemicals while their minds are still in the process of developing.
Arrowhead High School is one of many high schools nationwide to put a policy in place to stop vaping from happening on school grounds and off with underage smokers. Becky Gordon, the Arrowhead High School North Campus Associate Principal sent out an email to all students and parents called Tobacco Consequences.
Gordon stated that the school believes it is a "vaping epidemic" taking over and that this policy will begin on March 1st 2018.
The email sent out clearly states the consequences set by the Arrowhead District School Board. The list states, "Each time a student is found using and/or in possession of a vape device/cigarettes or we have evidence that a student was in possession/used this during the school day the following will happen: student and his/her belonging will be searched and item(s) will be confiscated and not returned, a citation will be issued (vapor devices are treated the same as tobacco,) the student will be suspended in school for the remainder of the day and will be out of school suspended the following day, and the parent/guardian will be notified and the incident will be forwarded to the Activities Director if applicable."
According to the email sent to students and parents, additional questions regarding the new changes can be addressed to the Arrowhead Principal, Gregg Wieczorek (262) 369-3611 x4102, the North Campus Associate Principal, Becky Gordon (262) 369-3611 x4210, and The South Campus Associate Principal, Debra Paradowski (262) 369-3611 x4199.