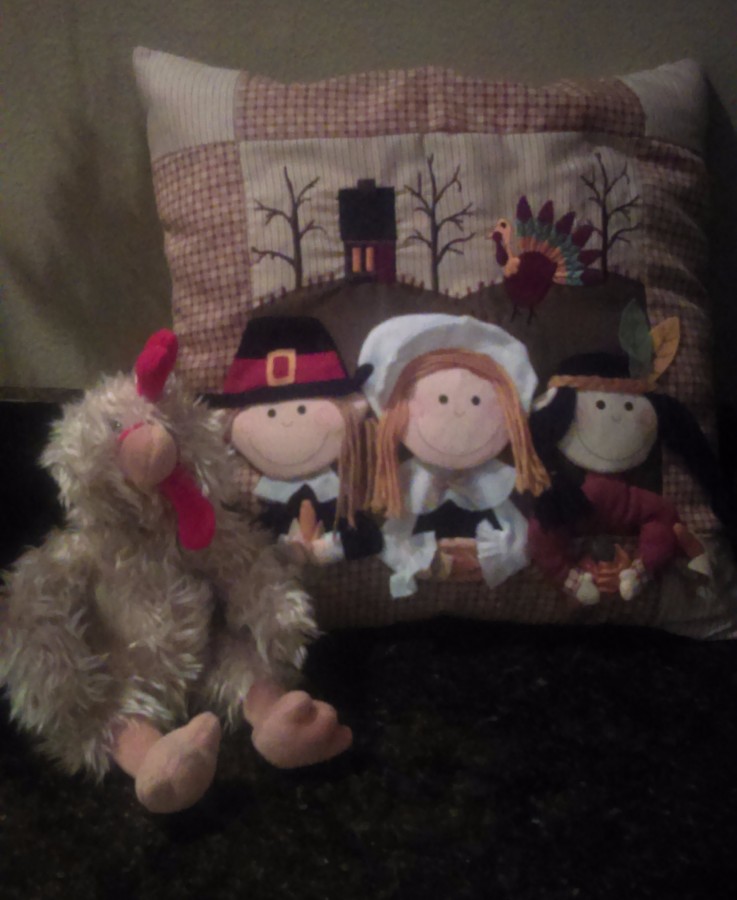 'Tis the month to give thanks. This November, Thanksgiving is on Thursday the 26th. Some stores switch from selling Halloween decorations right to Christmas, skipping over Thanksgiving. Despite the minimal decorations and hype for Thanksgiving, it is still a treasured holiday, and has a special meaning to Arrowhead students and staff.
Appreciation for Thanksgiving include spending time with family, eating a whole array of food, and unique family traditions.
Sophomore Shelby Lanser says, "I love Thanksgiving because it's a holiday dedicated to eating, and I get to reconnect with my family. It's such a warm and cozy time of year."
Environmental biology teacher Jim Albers says, "Both of my wife's family and my family both live in Janesville, and so we actually on Thanksgiving have a double Thanksgiving. All of that is always intertwined with football. In the state of Wisconsin, there's the deer hunting weekend too, so, I make sure to spend time with my family out in the woods."
This Thanksgiving football game will be featuring the Green Bay Packers against their long-time rivalry the Chicago Bears, Thursday night at 8:30 pm on NBC.
Activities aide Jill With says, "We always put the tree up the next day. We already have it lit up for Thanksgiving, and then after Thanksgiving, we all put up the ornaments."
Many families have incorporated their own recipes aside from the basic turkey, mashed potato, and pumpkin pie meal when celebrating Thanksgiving. These new traditions usually derive from aspects of different cultures of ancestors or perhaps close family members.
Senior Mike Gaeding says, "My mom's Italian, so she makes scungilli. It's kinda like a snail, but it's a bigger version of it."
Senior Emilie Woltering says, "We usually just have a very basic dinner, but we all have our own Cornish hens."
Albers says, "Sometimes my father would actually cook two turkeys. Somebody would get a turkey during hunting season, and so a lot of times he'll put that in the fryer instead of the oven."
Besides new recipes, people have included new family traditions that go beyond the customary dinner at home.
Lanser says, "A weird little tradition we've adopted is going to see a Hunger Games or Twilight movie in the theaters on Thanksgiving because that's when the new ones always come out."
Besides The Hunger Games: Mockingjay Part Two, a few other new releases coming out during Thanksgiving break include Creed, Secret in Their Eyes, and The Night Before.
Senior BJ Moncreiff says, "We go up to a cabin that we own up North, and we just generally just stay there, maybe watch a few movies, go out to local towns over the course of those five days or so."
For Arrowhead students and staff, Thanksgiving is a special holiday to not only spend time with family, but to also reflect on what they are most thankful for. The general consensus was being thankful for good health, friends, and of course, family.
Woltering says, "I'm thankful for the friends and family that have supported me throughout the year."
Moncreiff says, "I am most thankful for the opportunities I have been given. Thanksgiving is just a good time to be around family."
Although there aren't as many decorations for this holiday, Thanksgiving gives families opportunities to get together, connect, and enjoy a meal, whether it's the traditional way, or the not so traditional way.